antique fountain
Our antique style fountains are perfect for creating a cooling and visually impactful outdoor space. through the special type of production and handpicked materials our antique fountains reach a high level quality standard. From the sumptuous French Baroque style to the Mediterranean style of the Iberian Peninsula, each fountain creates a unique ambience. Also utility well, which shine through functionality and enhancement of the environment, can be purchased in certain styles.

Provence
Massive stone elements, combined with precise manual work, form the starting point for our antique fountains in the French style. With a lot of dedication and attention to detail, the natural stone fountains are made in the Baroque style. In France, the baroque reached its heyday in the 17th and 18th centuries. Blurring different art genres such as architecture, sculpture and painting was one of the most important trademarks. In addition, were wealth and movement strongly expressed.
Provence itself becomes three varieties semi-soft limestones used for making these fountains. The resistant and historic natural stone is very fine-grained and thereby good for processing. Mining of this lime already took place in the Roman Empire.
Iberia
The charm of a natural stone fountain in the Iberian style is hard to resist. floor fountain and wall fountain are elaborately handcrafted from a natural mix between sand and stone powder manufactured. You will be using one traditional Spanish casting process manufactured. Small cracks and scratches on the surface are deliberately incorporated during the creation process to reflect the Mediterranean character.
These materials come from the Levant region on the east coast of the Iberian Peninsula. All models are frost resistant and with quality pumps fitted. Floor and wall fountains consist of several elements, but can be easily assembled without prior knowledge. The natural stone fountains can be ordered in various colors and sizes.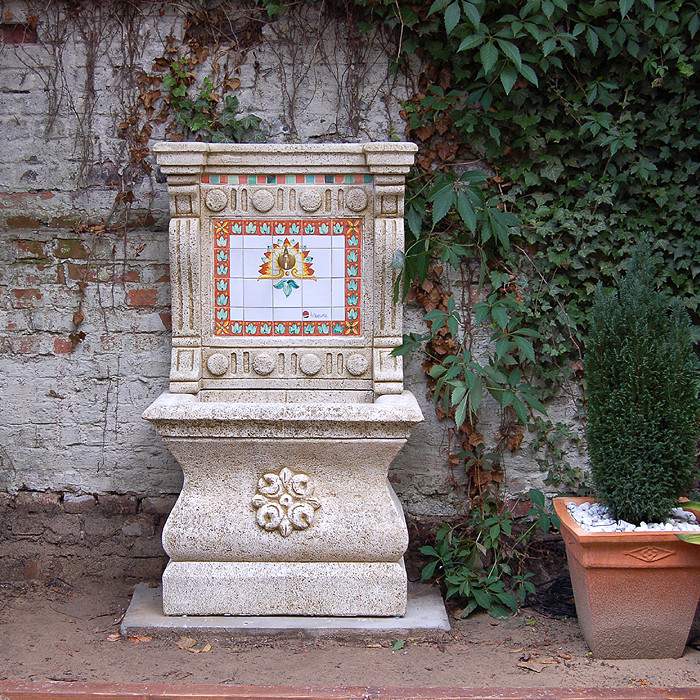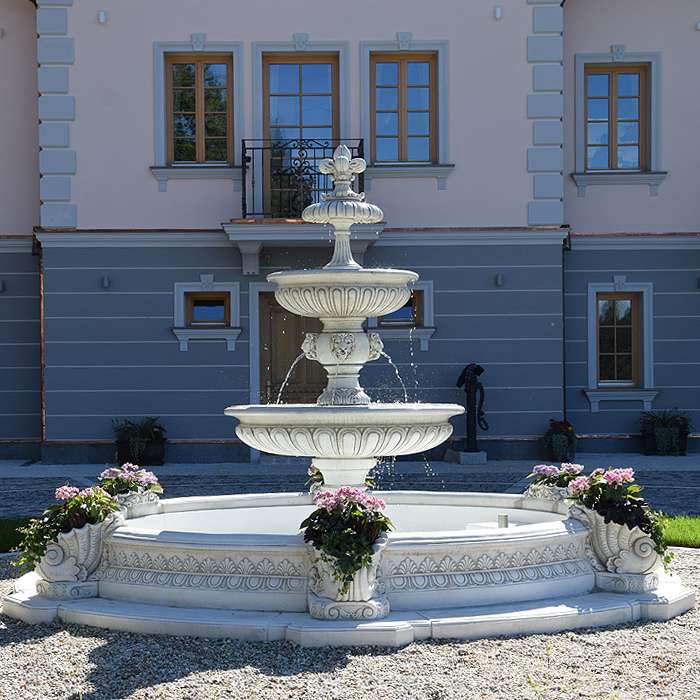 Tuscany
Been since 1968 contemporary fountain out of Carrara Marble Flour manufactured. The Italian manufacturer wanted the best from the beginning of the production of these fountains Imitations of natural stone achieve with artificial stone products. This is recognizable in the detailed and qualitative processing.
First, there is an original form, usually made of granite or marble. From this one becomes three-dimensional impression taken from the one 2-part mold arises. The technology behind the fountain is carefully considered and adapted to the conditions. All models are winterized and are offered in eight different colors or glazes.