Discover exclusive garden fountains for a timeless garden design!
Exclusive garden fountains can stylistically enhance outdoor areas through their design and have a positive influence on us humans. Our garden fountains are available in various styles, variations and materials, such as stainless steel and some natural stones. Cortenstahl fountains, water walls, utility fountains and many more have one thing in common – they are all careful manual work and attention to detail manufactured. This is only through our many years of experience with the flow behavior of the water on different surfaces is possible. Additionally we use most modern technology, to realize different designs and to make the fountains visually more aesthetically pleasing by appropriate accessories. Enhance your landscape design and become our sales partner. We offer for our Trading partners also dropshipping within the EU.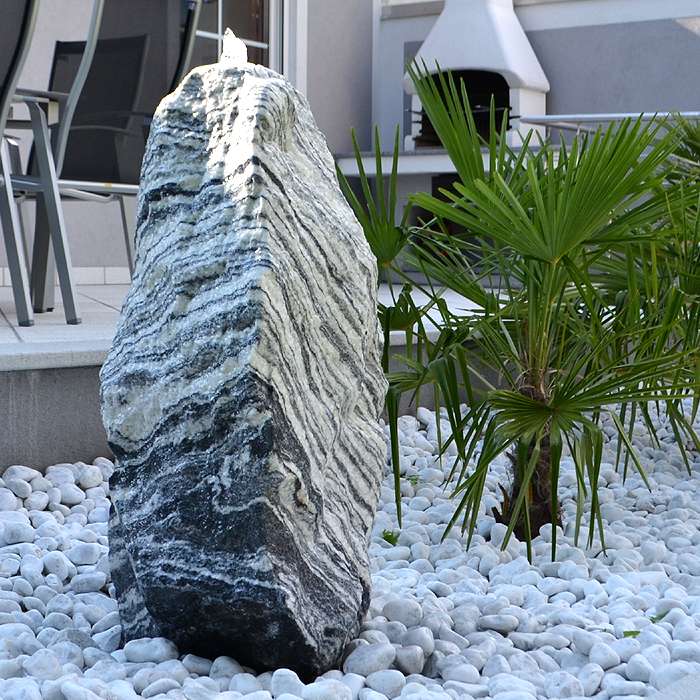 sourcestones
We offer a huge assortment of high-quality source stones. In our stock of over 1000 pieces you will find versatile materials, sizes and shapes. These have a height of 30cm to 250cm. In laborious manual work the sourcestones become loving carved out of the rock. The surface is mostly natural and freed from coarse dirt. In addition, we already offer polished spring stones in various varieties and can also subsequently grind natural spring stones if desired.
Wellstones can be used in many ways. On the one hand as drilled well stone, on the other hand as unborn, decorative specimen. Each source stone is unique and therefore unique. This results in an even greater choice for our customers.
It is also possible as source stones interior decor to use. We also offer them in a wide variety of materials, such as granite, sandstone, marble, slate and more. All natural stones except for our sandstones are frost-proof and winterproof. Wellstone fountains are an extremely popular way to stylishly enhance gardens and bring a piece of nature into your own home.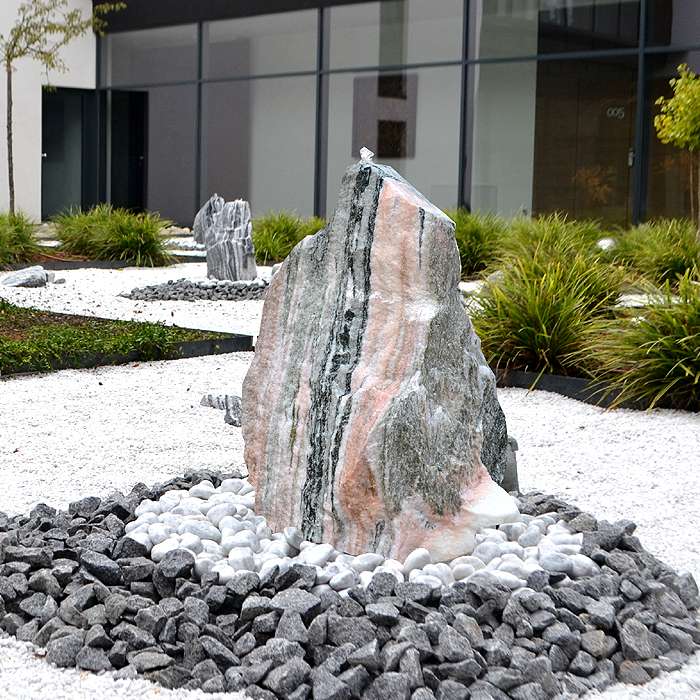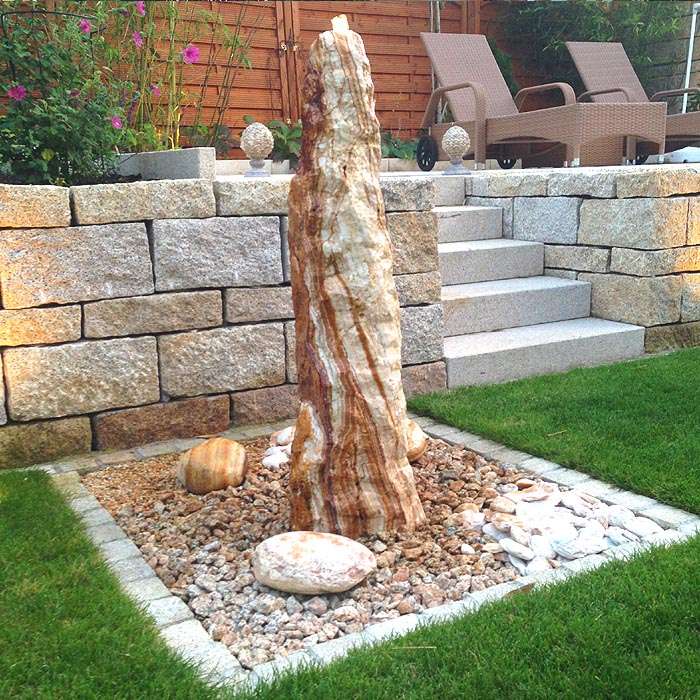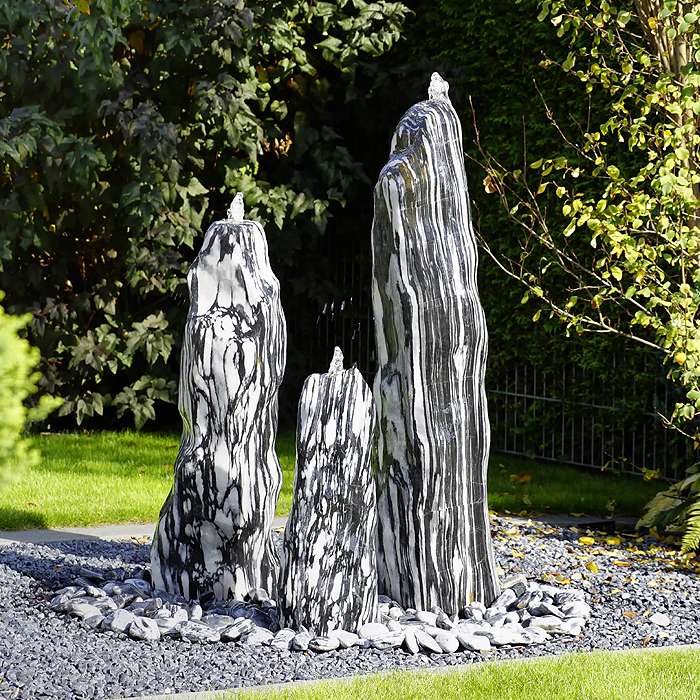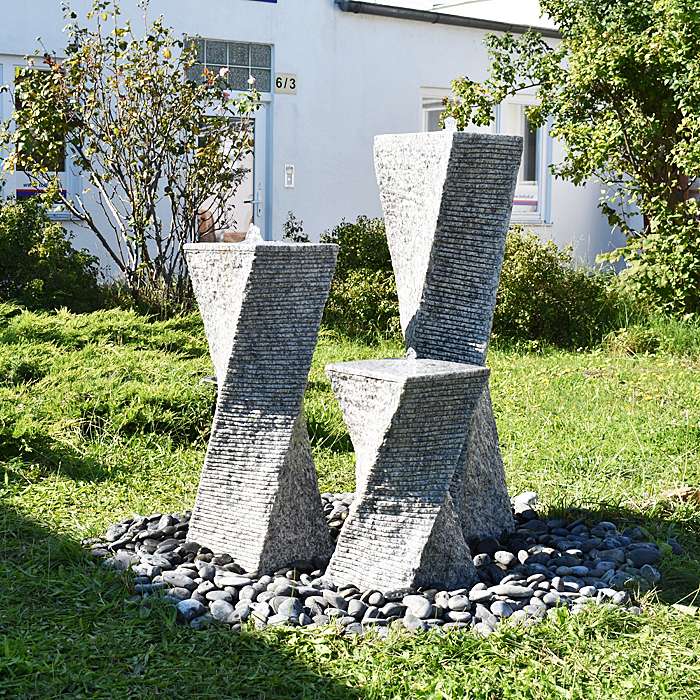 granite fountain
Granite fountains are always popular with our customers. through the different varieties arise the most divergent designs, which makes the granite fountains as exclusive garden fountains even more irresistible. Particularly in the case of granite rock, attention is paid to quality, which is why the Stones selected by hand.
Especially that ice glacier rock from Poland and Siberia has a unique character. The rocks have been transported by glacial ice from Scandinavia to Poland for more than millions of years. The smooth polished and rounded surface reminiscent of this long journey. In addition, this type of granite has numerous color variations.
Among the natural stones is granite hardest and most resistant. Granite fountains hardly wear out over a long period of time and are absolutely winterproof and frost-proof. Because of this, this natural stone has been used for fountains for a long time. We offer a diverse selection various designs in granite, such as in the form of a wall fountain, a floor fountain, a well stone fountain or a modern design fountain.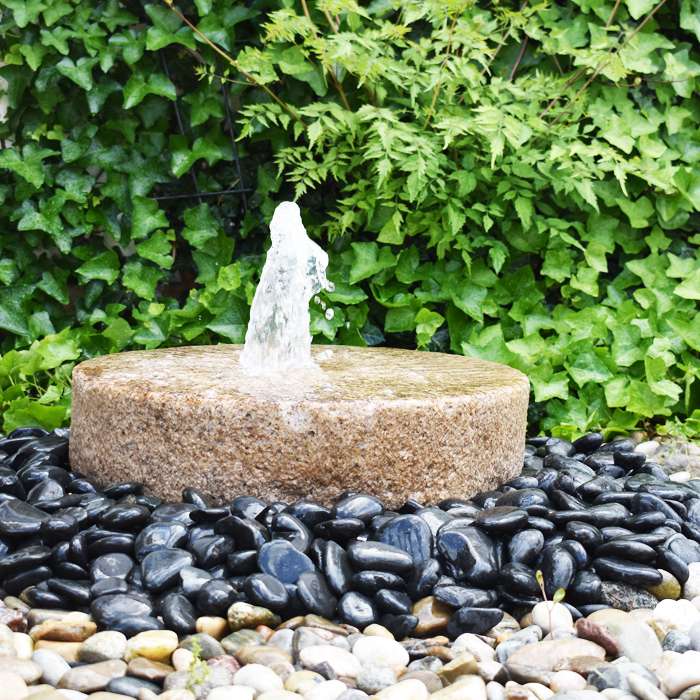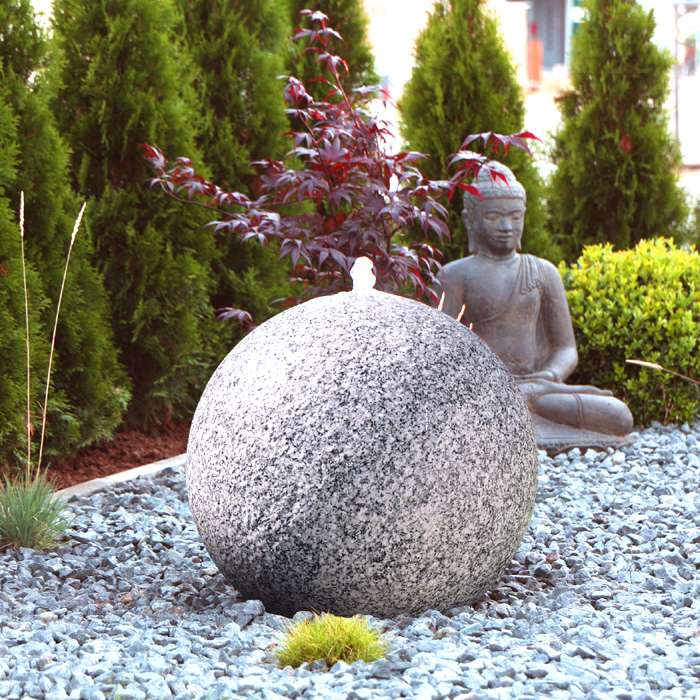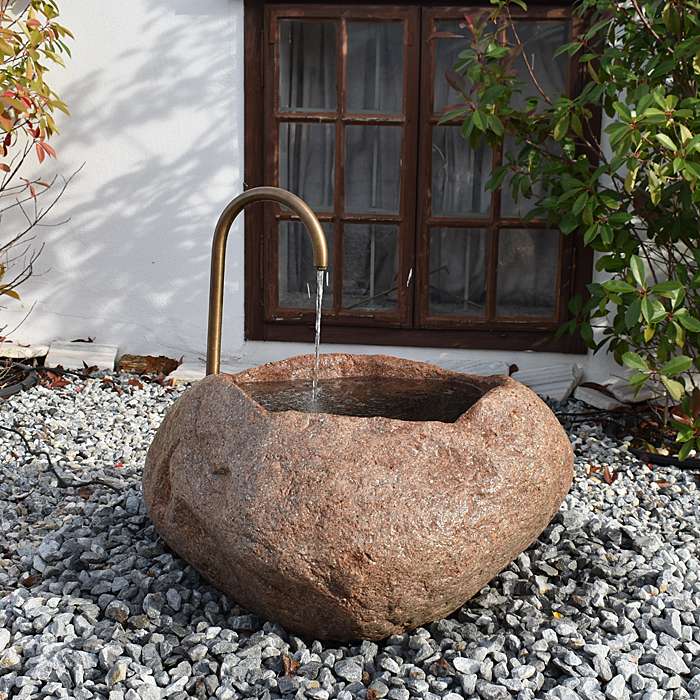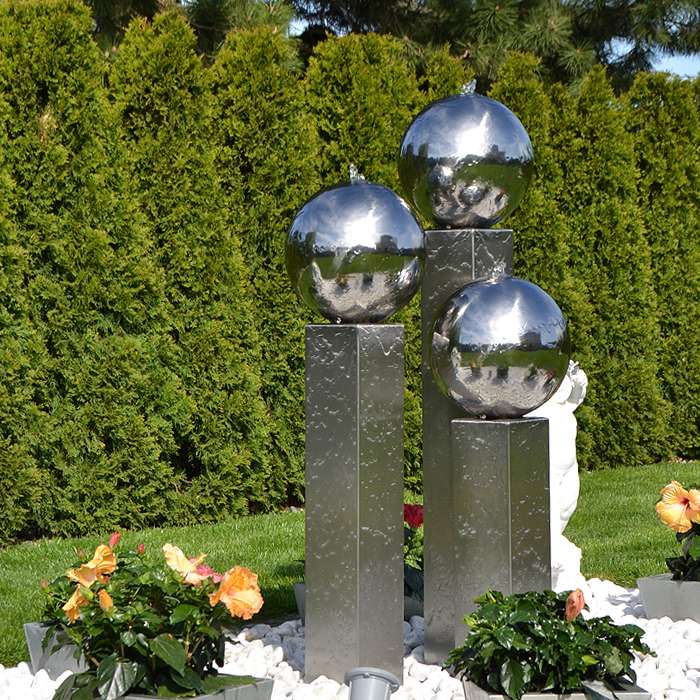 Stainless steel fountain for the garden
The stainless steel fountain is perfect for a modern and timeless ambience. They will with rust-free, high-quality V4A stainless steel manufactured and may vary in size and shape. The design is mainly characterized by the material and gives every garden a certain measure stylish elegance.
These fountains are made in the best possible, handcrafted quality in our in-house workshop in Austria manufactured. Stainless steel fountains are sold in assembled complete sets or individually for individual design distributed. They can be wonderfully tailored to customer requirements. There is also an extensive range of accessories for stainless steel fountains. An example of this would be lighting the fountain with LED spots. A stainless steel fountain in the garden can be installed at ground level, partially recessed or free-standing.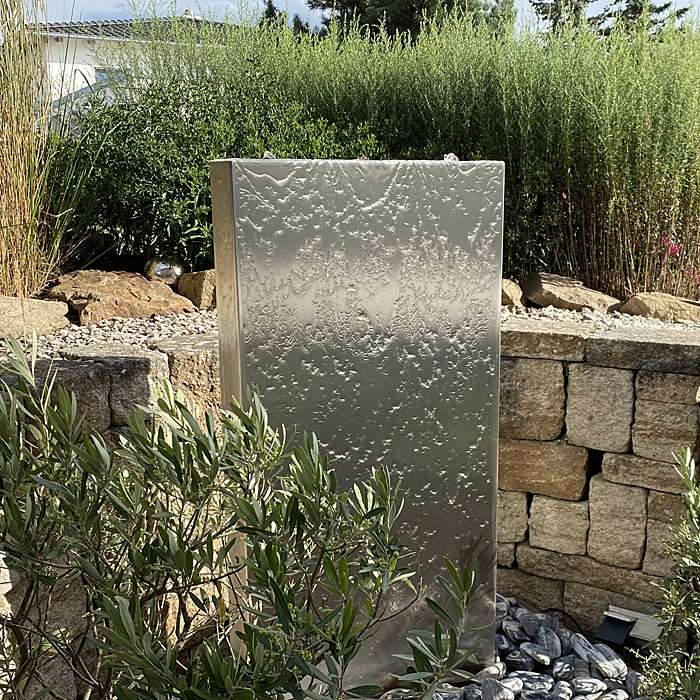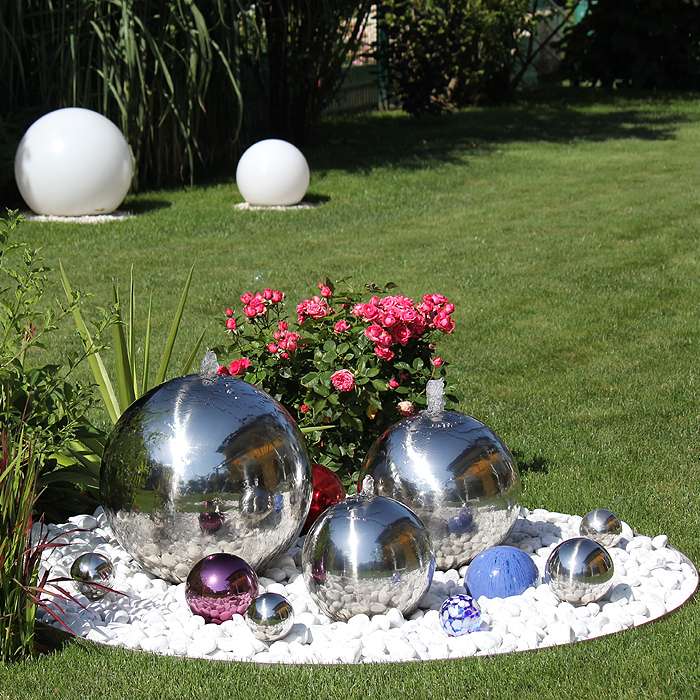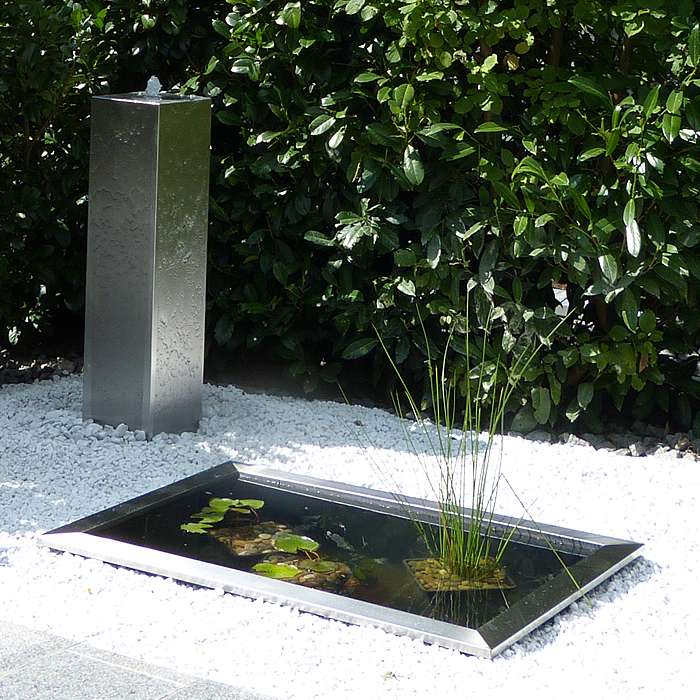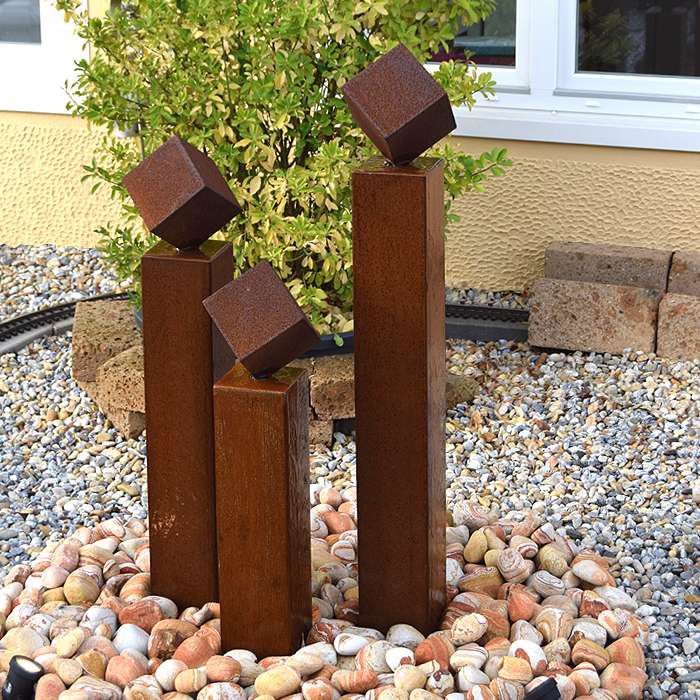 corten steel fountain
The enthusiasm for the versatile and attractive stainless steel is increasing. Corten steel is a stainless steel, the one outer layer of rust forms. In contrast to the conventional stainless steel fountains, which appear cooler due to the material, the reddish color of the Corten steel fountain fits perfectly into modern and at the same time also classical environments a. Our corten steel fountains will made in Germany.
Additionally, this fountain is in Size and shape can be varied as desired. Both square and round shapes are very popular. The installation in hard-to-reach places is quite possible and the well can be installed or mounted outside as well as inside. The installation of a Corten steel well can be carried out flush, partially recessed or freestanding.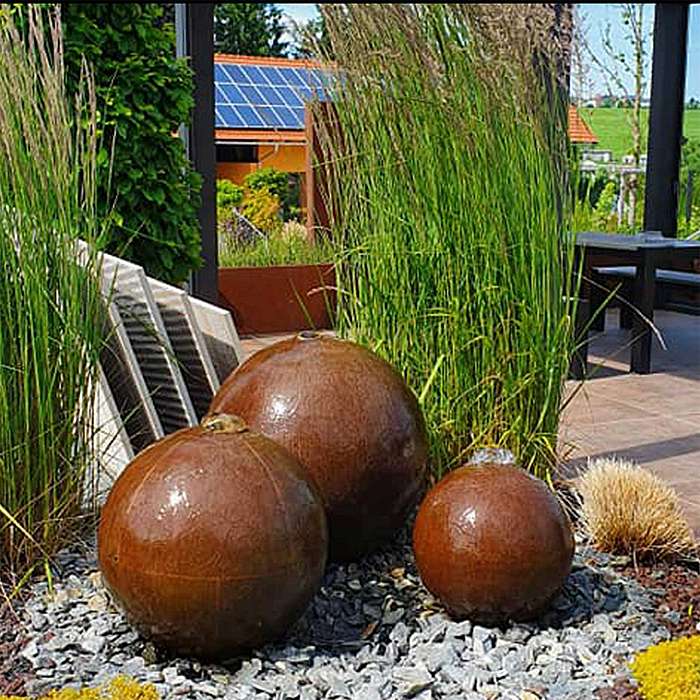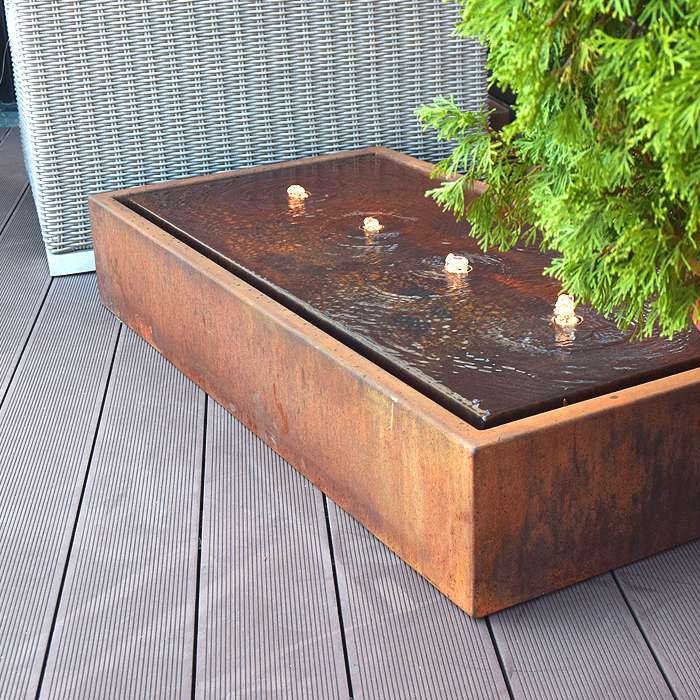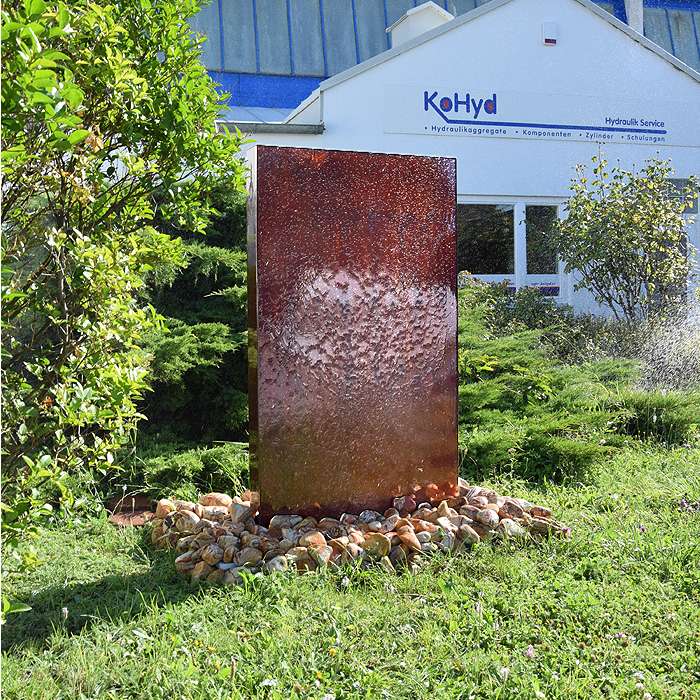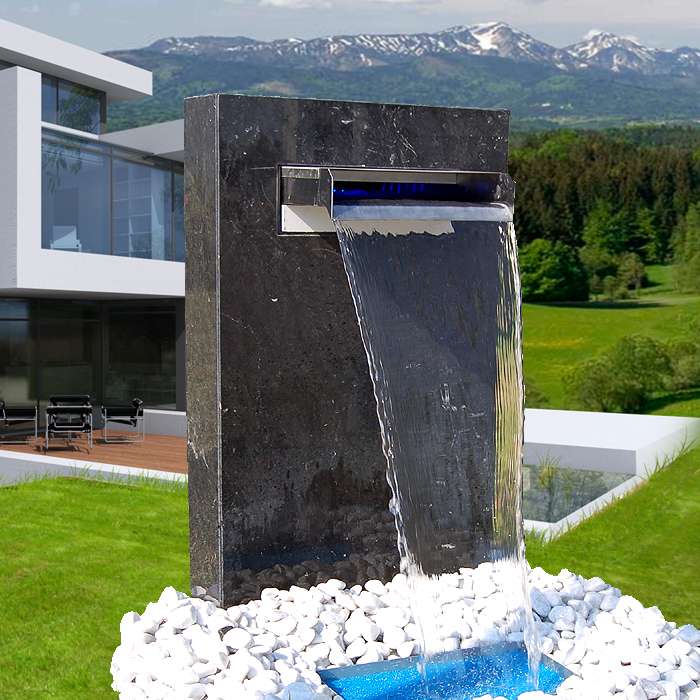 waterfall fountain
Long-lasting quality meets exclusive individual design. The waterfall made of stainless steel offers a special kind of water fun. The Waterfall sound looks natural and is good for our senses. The fountains will made of high quality Krupp stainless steel made by hand in Germany.
Various models are sold individually or as a complete set with a suitable waterfall pump, as well as in the version with stainless steel or V4A stainless steel offered. As an accessory, there is, for example, LED lighting that turns the waterfall into a real light spectacle at night.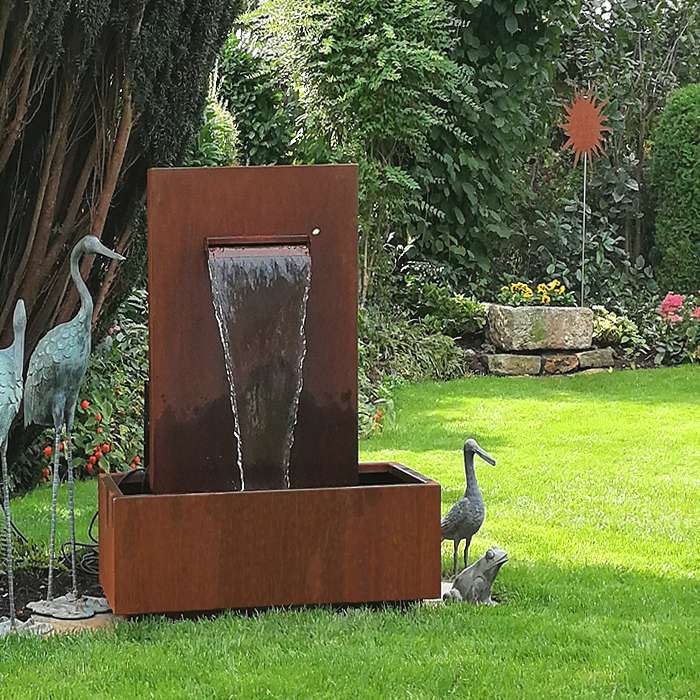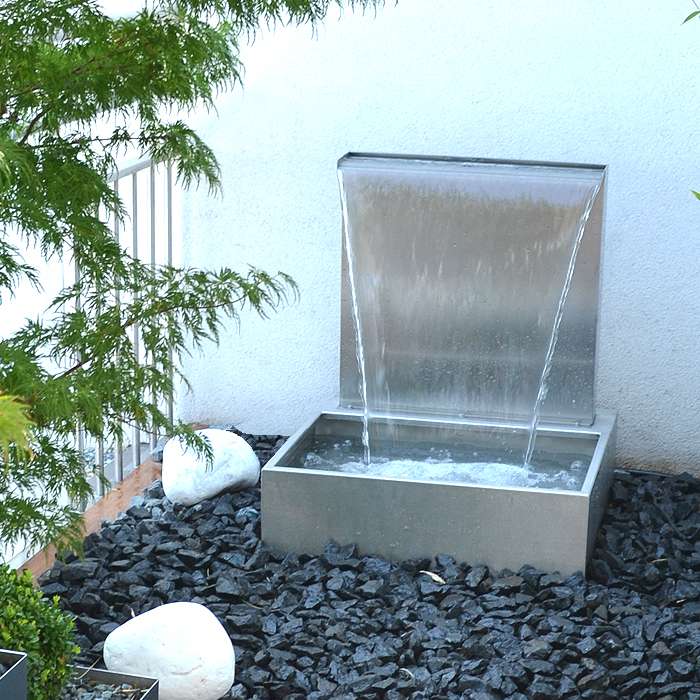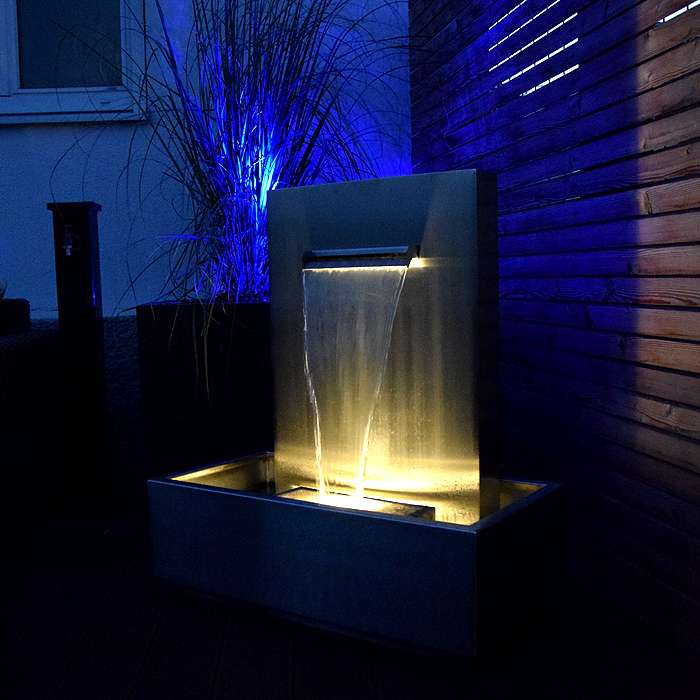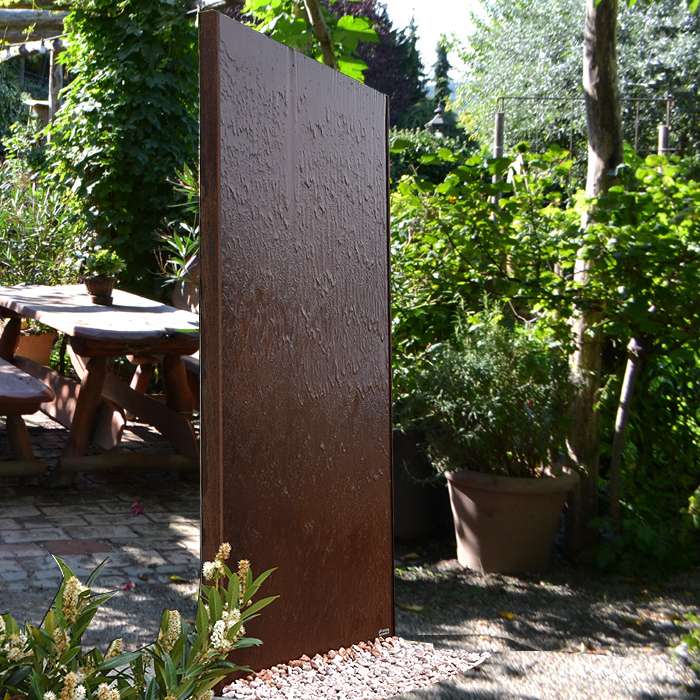 water wall
The design of water walls can vary greatly, but always leaves a lasting impression. Water walls can be made of stainless steel, granite, corten steel or glass. Both as an exclusive garden fountain, as well as on the terrace, they create cooling effect a place of recreation.
A extensive, wafer-thin water film nearly glides over the flood body noiseless downward. You don't want to take your eyes off the resulting aesthetics. LED lighting at night skilfully rounds off this aesthetic and creates a magical atmosphere.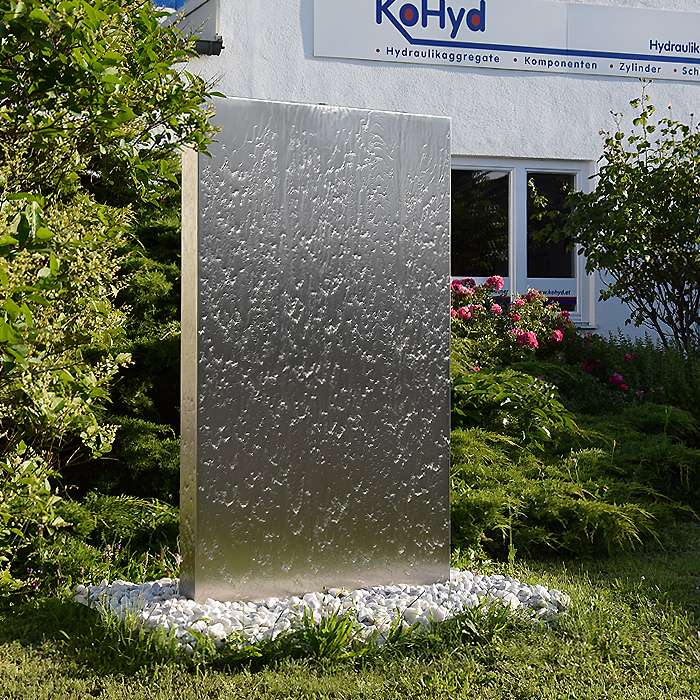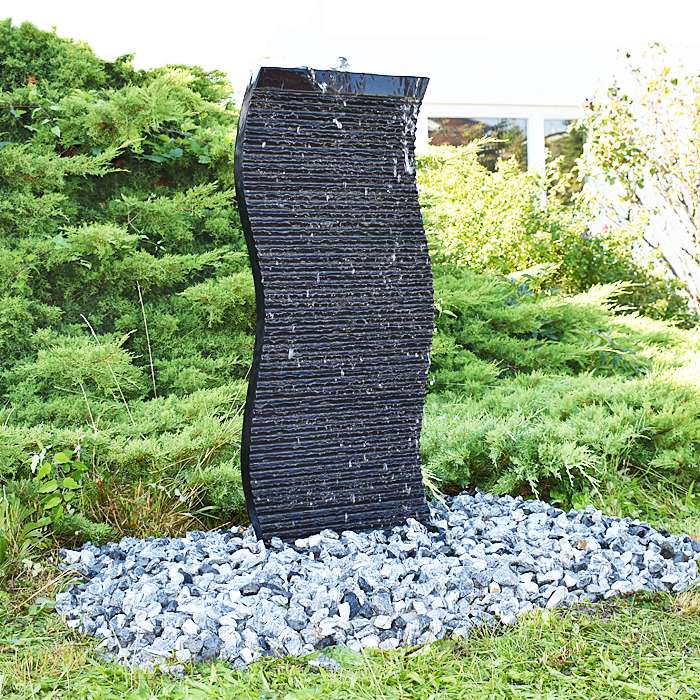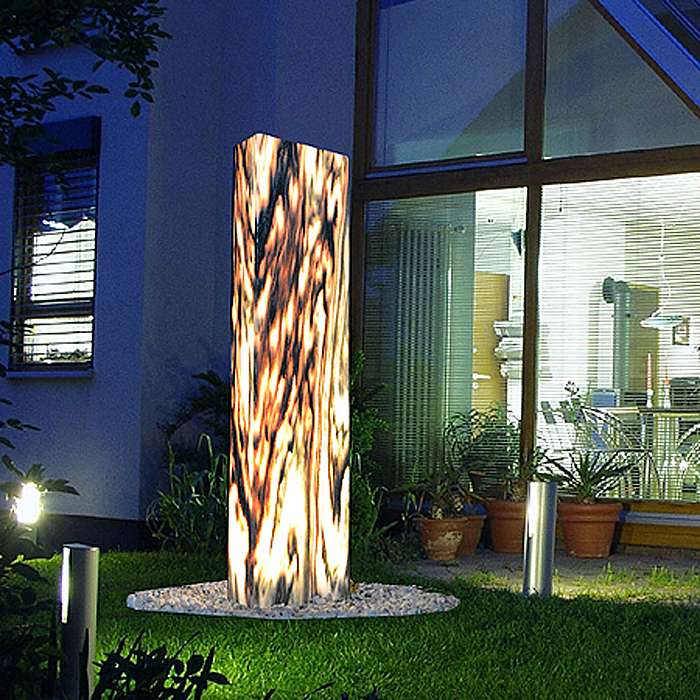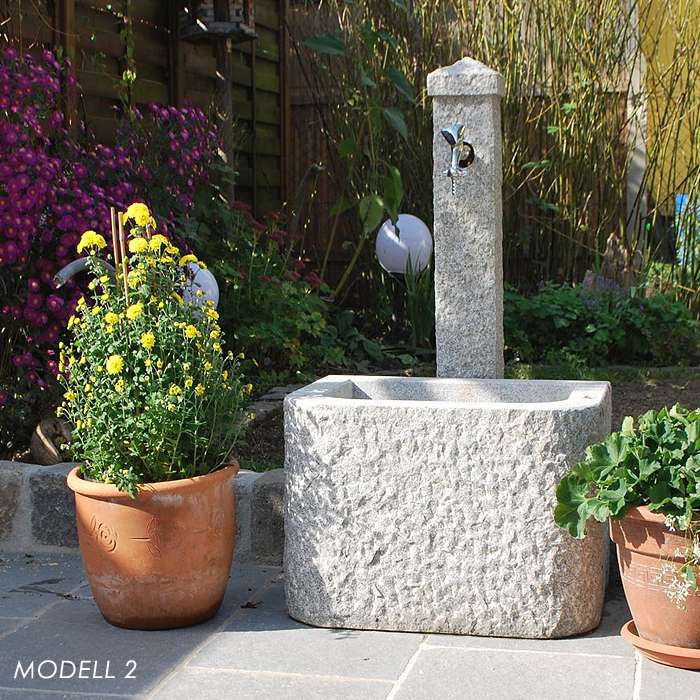 utility well
Wall fountains have been useful since the ancient civilizations of Egypt and Babylon water points used. Although this exclusive garden fountain has been known for several thousand years, it has never lost its popularity and functionality. Wall fountains can basically be connected to a water pipe.
However, if you want a decorative fountain, it is also possible to operate it with a water circulation pump. Our utility wells can noticeably enhance outdoor facilities. It there are numerous designs and various materials such as limestone, sandstone, terracotta, granite and many more. This makes it possible for us extensive selection to offer.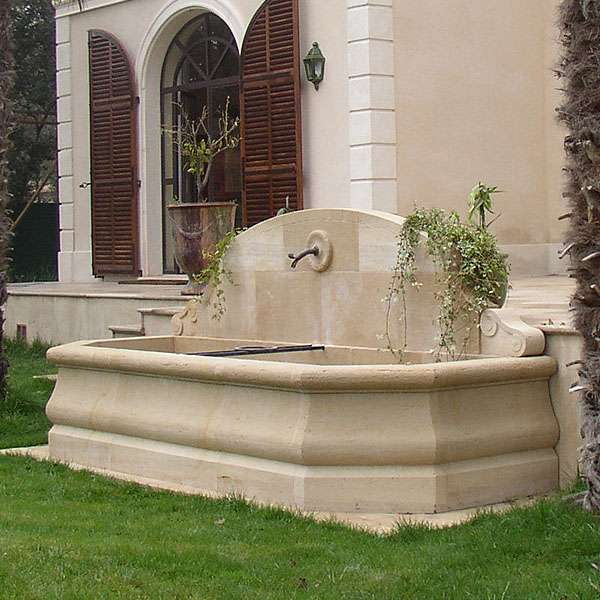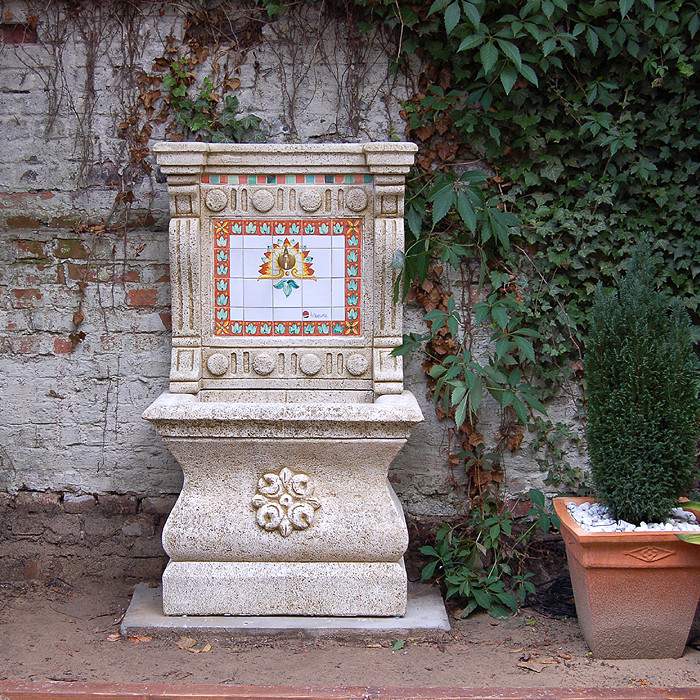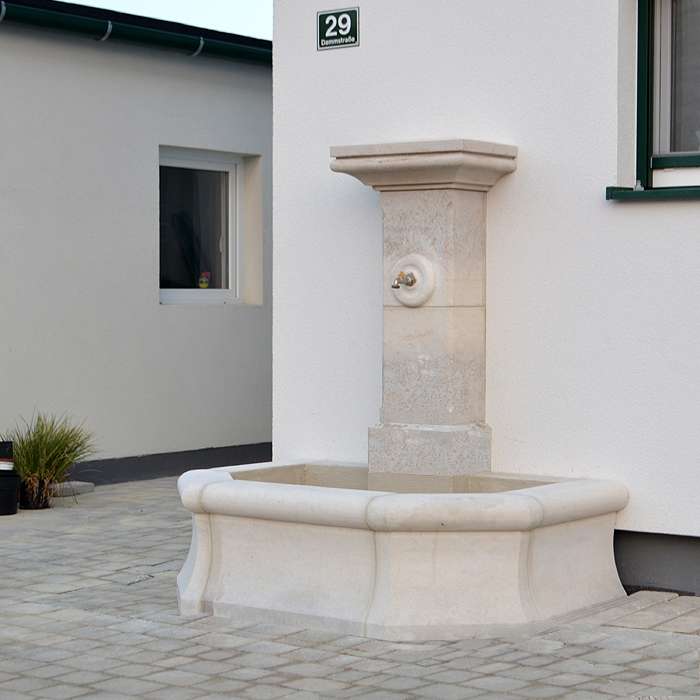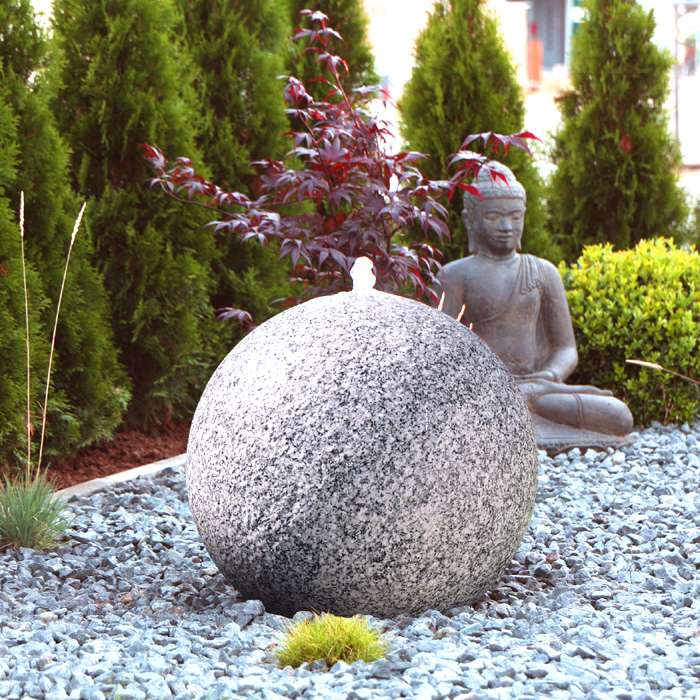 Feng Shui Fountain
Feng Shui fountains are fascinating and effective at the same time. The far eastern medicine and medicine are becoming more and more important in German-speaking countries.
These fountains also have a positive effect on people's well-being, as they create an environment that spirits awakened and shows us how connected we are to nature. The design of this fountain becomes according to Feng Shui teachings designed and lets garden areas really flourish.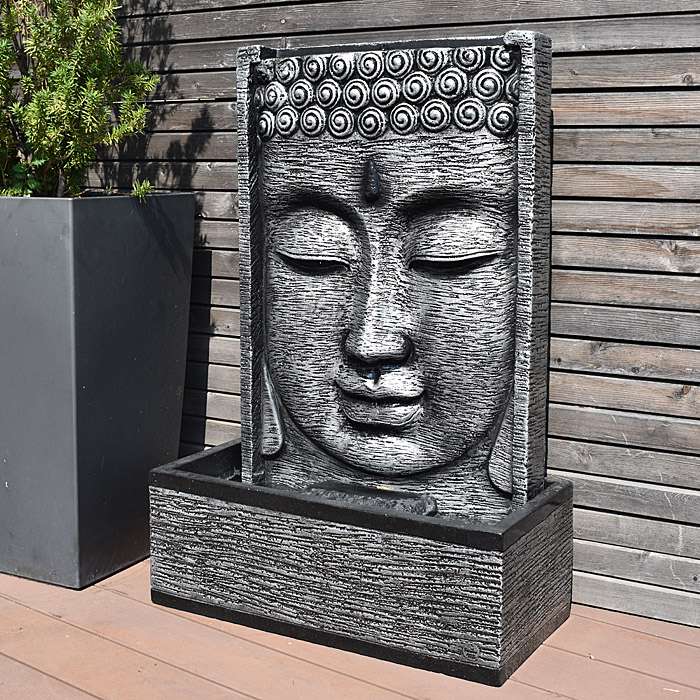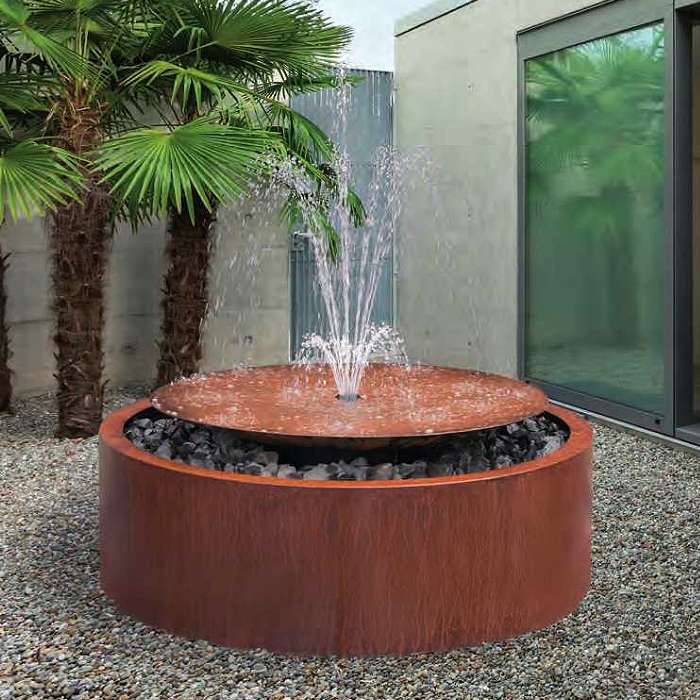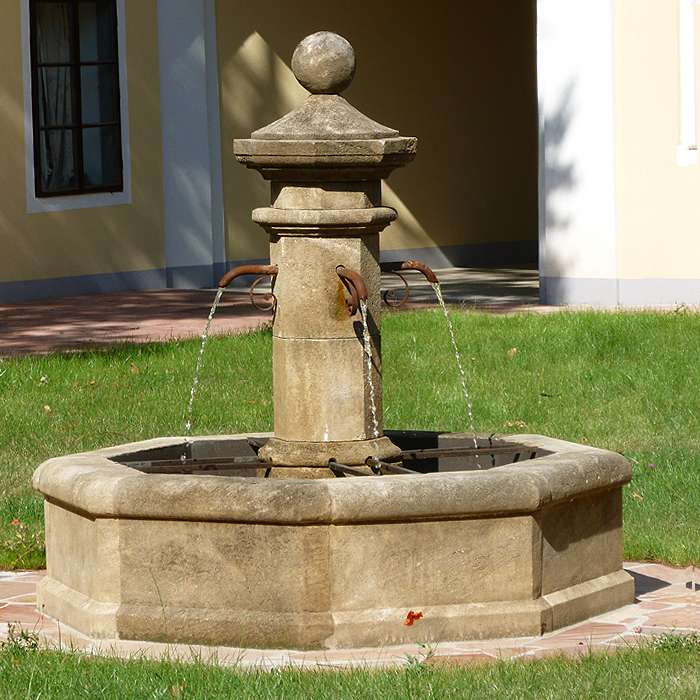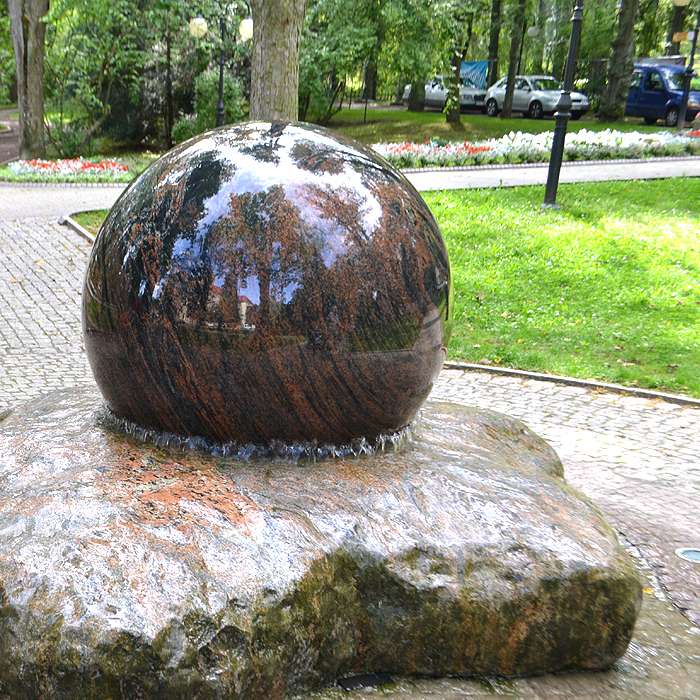 Floating Ball Fountain
This fountain is both in its design, which is characterized by the high-quality and stylish materials, as well as in its Functionality unique. Spherical fountains consist of a floating, spinning stone ball and his associated socket. These elements belong together and are adapted to each other.
So that the ball can float, water is pumped into the ball seat with high-performance pumps. The ball is lifted slightly and rotates on a wafer-thin film of water. For rotation around its own axis, the Ball calibrated and balanced. With laborious manual work and special lathes the floating balls are made.
These can be supplied with a diameter of up to 50 cm. Stone balls themselves can also be equipped with a maximum diameter of 120 cm are manufactured. In order to operate the ball fountain continuously, a water basin and a Submersible pump required. Ball fountains are made of granite, marble or quartz.