Discover water features in our indoor fountain wholesale!
From small indoor fountains, such as ball fountains and table fountains, to large water walls and water pictures, you always get a great furnishing accessory. Through most modern technology, years of experience and stylish design, our indoor fountains are always a must-have. Our indoor fountain wholesale includes water features with different materials, such as stainless steel, granite or marble, making it possible unique combinations and designs to manufacture.
Additionally increase indoor fountain noticeably the humidity and clean the fine dust from the air. This is a completely natural process that happens without any human intervention. Water has always had a beneficial effect on our mental and physical well-being. Whether in the living area, in business premises or at a reception - indoor fountains always create a better living space.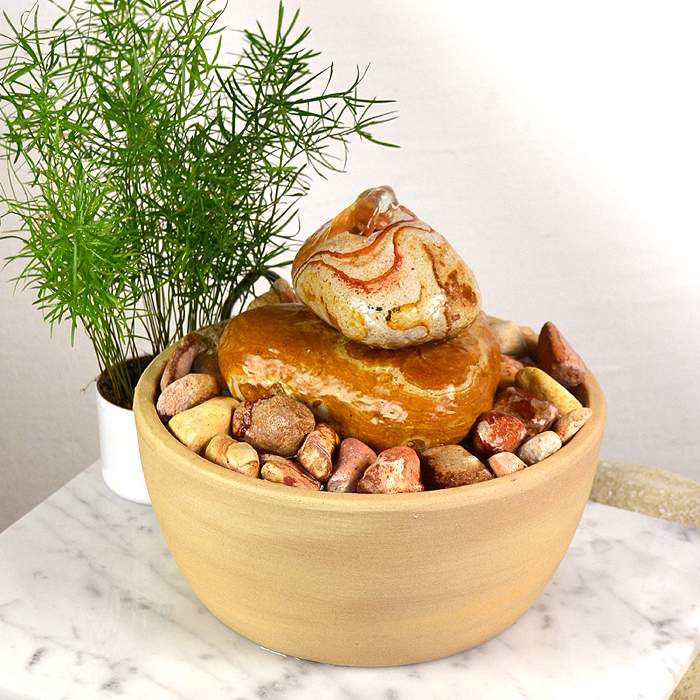 table fountain
Due to their compact size, table fountains can fully unfold their charm even when space is limited. Table fountains are mostly used as furnishing accessories used. The design, materials and shapes can vary greatly. Although they are rather small in size compared to other indoor fountains, they also create a pleasant atmosphere.
Because tabletop fountains don't have the same wetted surface area as larger indoor fountains, their effect on humidity is correspondingly less. According to experience and depending on the structure of the room, a table fountain with a room size of 15m² causes a increase in humidity in an area from 5-10%. Considering the size, this value is remarkable.
Table fountains have one maximum height of 60 cm and one maximum diameter of 50 cm. In order for them to come into their own, they need one suitable parking space. This can possibly be a shelf, a living room table, a dresser or a flower table.
We make table fountains with a wide variety of materials. We pay attention to that hand-picked quality and high quality design. On the one hand, it is possible to purchase table fountains with stainless steel. On the other hand, there are table fountains with different types of natural stone, such as slate, sandstone or precious stones. In principle, almost every customer request can be implemented. Light fountains, spherical fountains, water walls, Feng Shui fountains, water columns and more are also manufactured as table fountains. Usually when delivering a table fountain is the necessary technology and the right accessories, like stone chips included.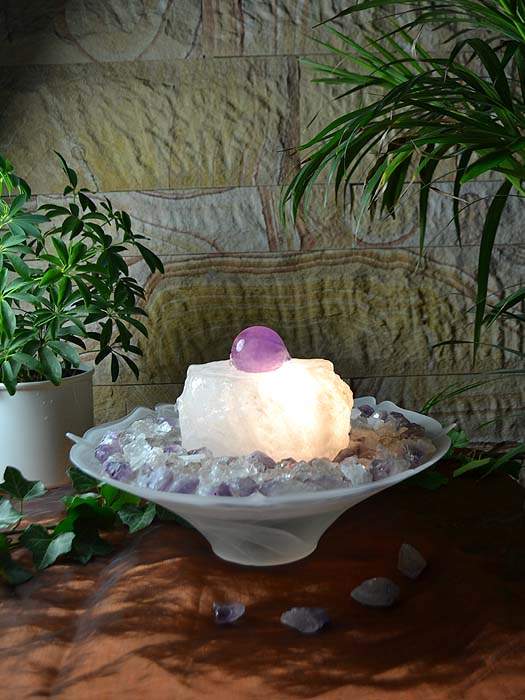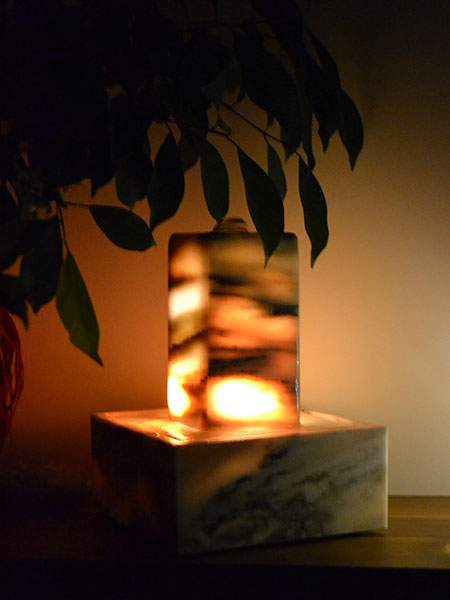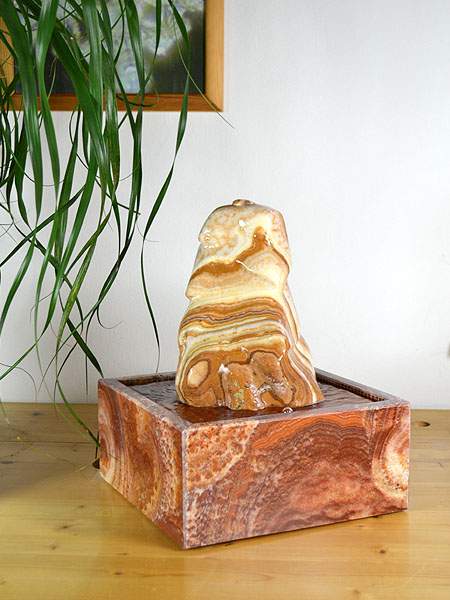 standing fountain
Standing fountains are ideal as humidifier. Due to their size, they are referred to as furnishing objects. For business premises as well as in the living area, the standing fountain can unfold its full effect in a suitable place.
The design of these fountains can vary in many ways Enhance the style of the interior. In addition, the auditory perception of the rippling water promotes our mental balance. If you combine these fountains with LED lighting, they become a real pleasure.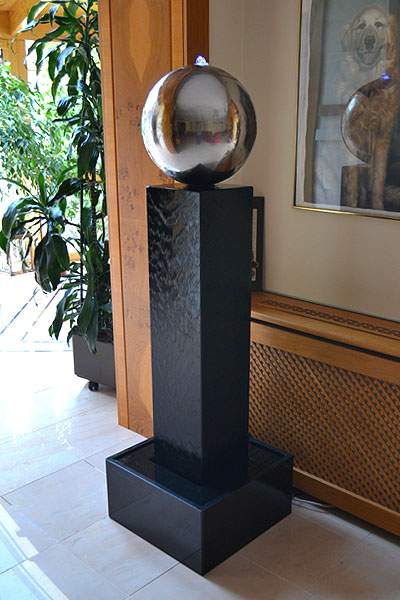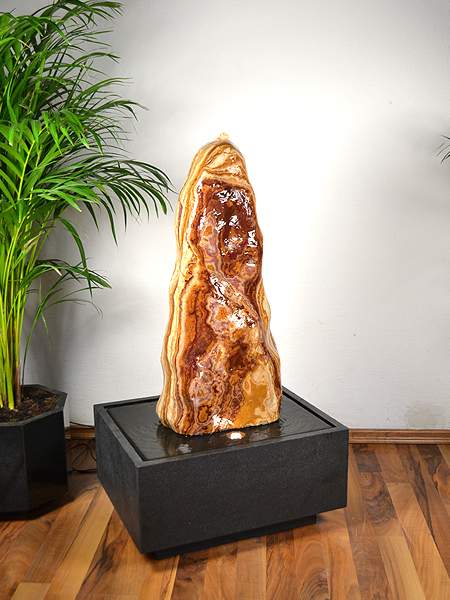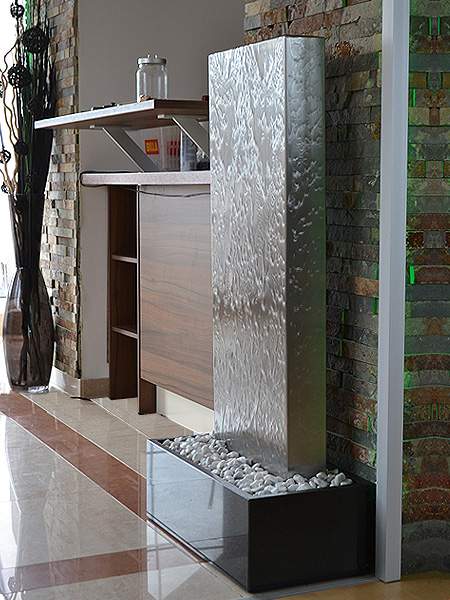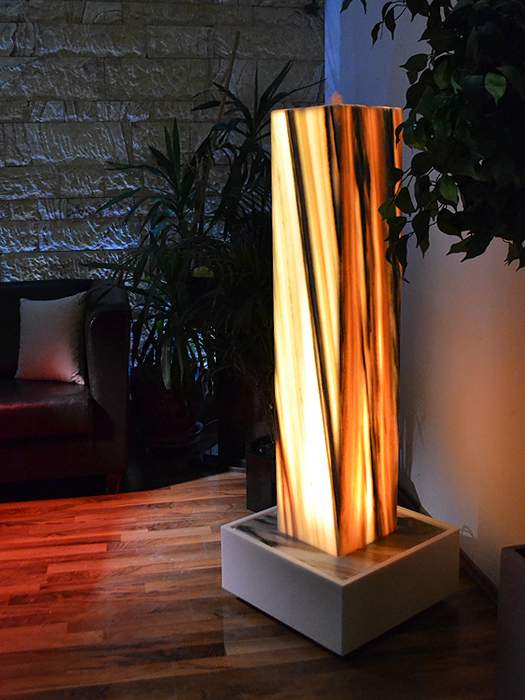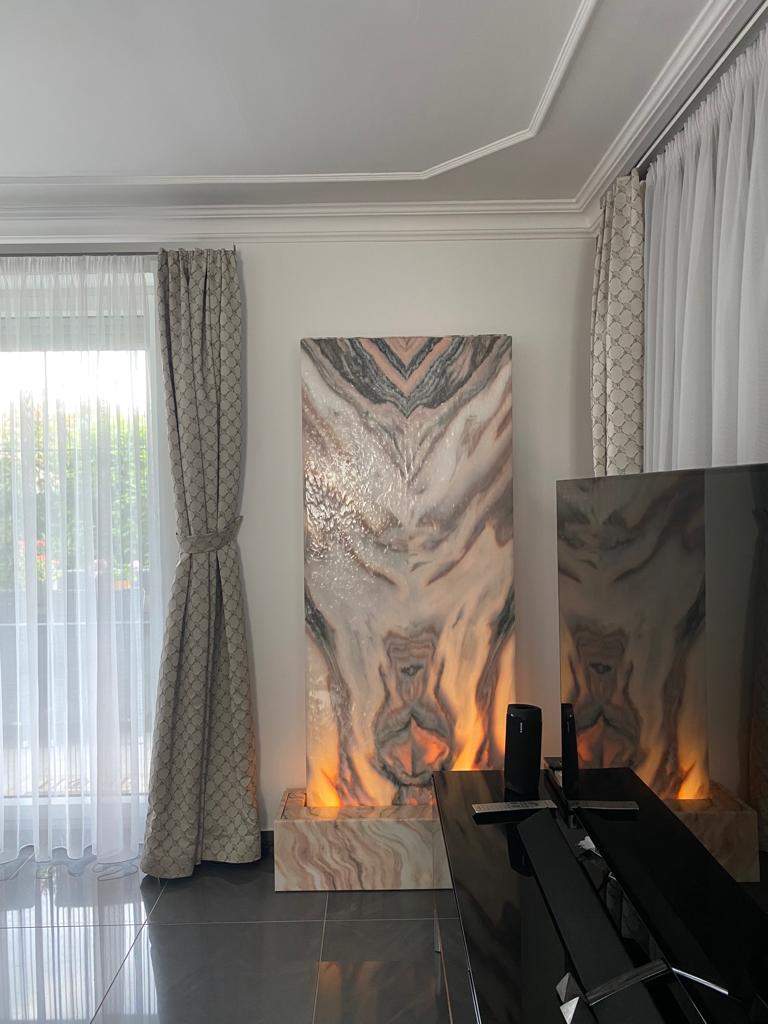 water wall
Water walls are excellent for both residential and commercial spaces and are considered to be exclusive interior. Through our many years of experience with water-compatible materials, it is possible for us to manufacture water walls in the most diverse designs. Wells worth seeing can be created by combining different materials. Customer requests are gladly introduced and implemented for this product. The water walls are made in our in-house workshop in Austria manufactured.
Water walls are excellent for the increase humidity and the particulate matter content in the air too reduce. Larger versions in particular can cause an increase in humidity even in spacious rooms. This is possible due to their large surface. They also create a relaxing room climate in reception rooms and lobbies.
We offer water walls in different sizes. These can be made of stainless steel or natural stone, i.e. marble, granite, sandstone and slate. However, there is also copies off Glass. These can be supplied in color or clear. The back of the water wall can be provided with a sticker or a digital print. The technology varies depending on the concept and size.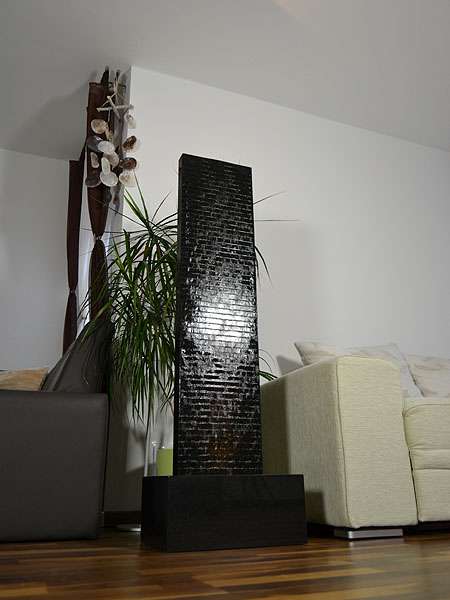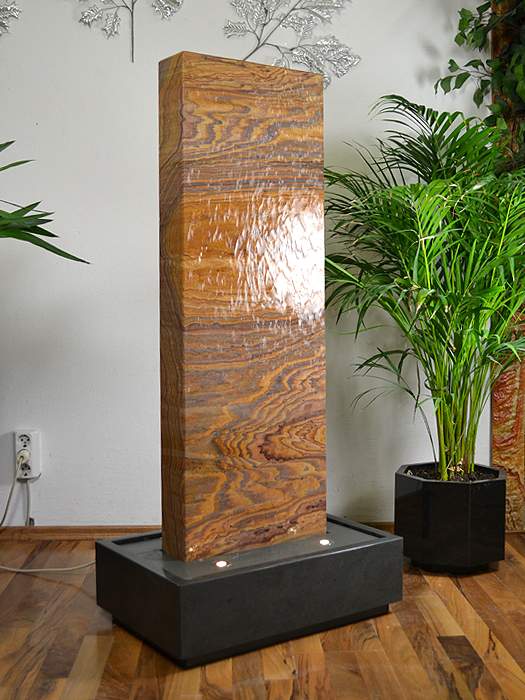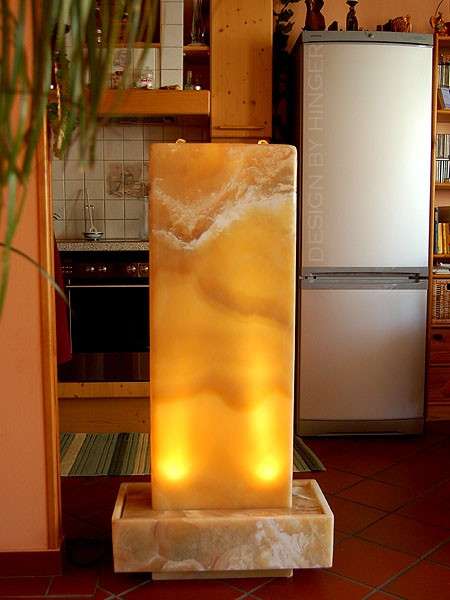 water picture
Minimalist design, technical precision and excellent quality. The water picture meets all the criteria to be considered a highly modern and stylistically outstanding interior. Through the timeless and minimalist design water pictures do justice to every demanding ambience.
The even flow of the water spreads Rest and movement at the same time, thereby creating a charming atmosphere. Water images also contribute to improving the humidity and reducing the fine dust content in the air. This results in a beneficial effect on the environment.
The construction of a water picture basically consists of one base construct, usually made of stainless steel or natural stone, and a flood body. The flood body can be made of stainless steel, precious stone, granite, marble or glass. The base not only serves as a support for the flood body, but also includes the accommodation of the water reservoir. Within the base element, the water pipes lead upwards to an integrated water overflow. So the water cycle is closed.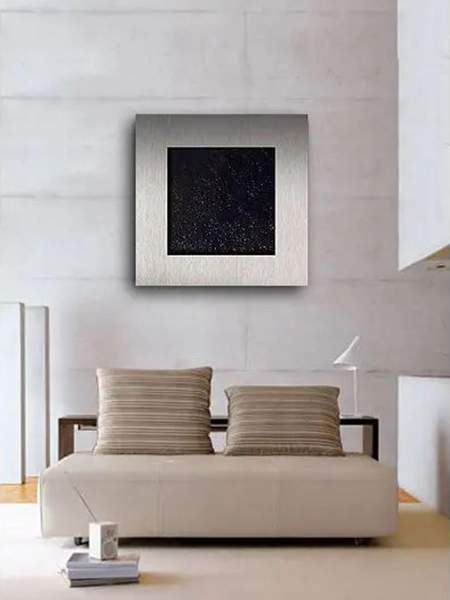 The onset of light precious metals and the flat design enable one Assembly and placement on any walls. In addition, water pictures are very easy to maintain and can be supplied in almost all sizes and designs. With the help of rear lighting from transparent stones, the ambience can become even more exclusive with breathtaking plays of colour.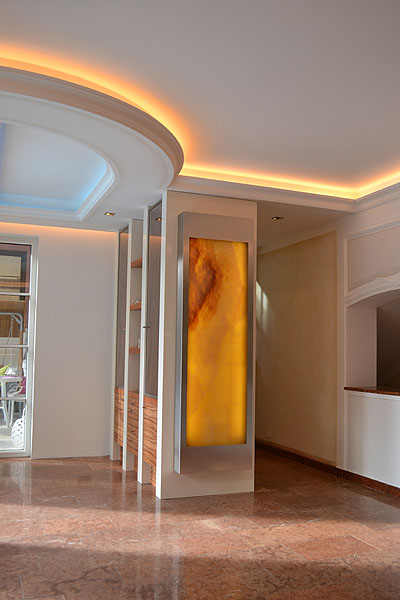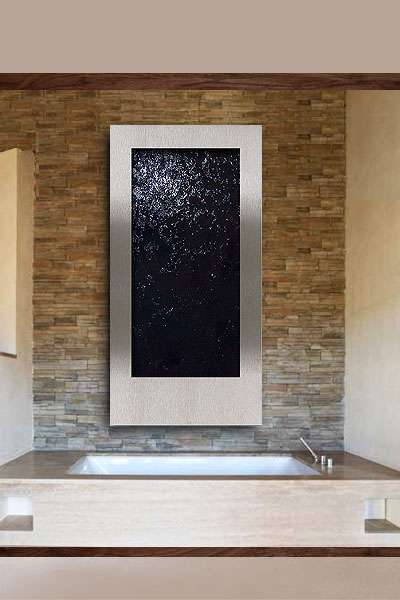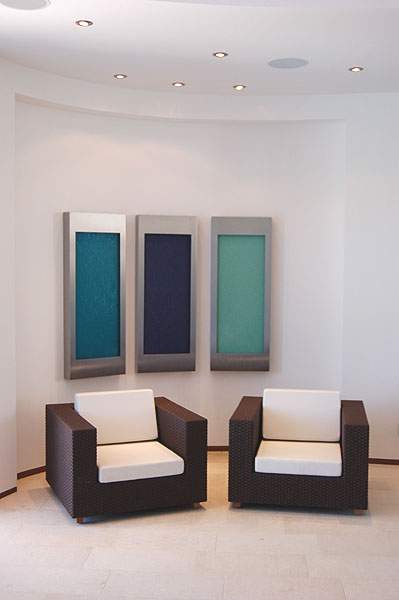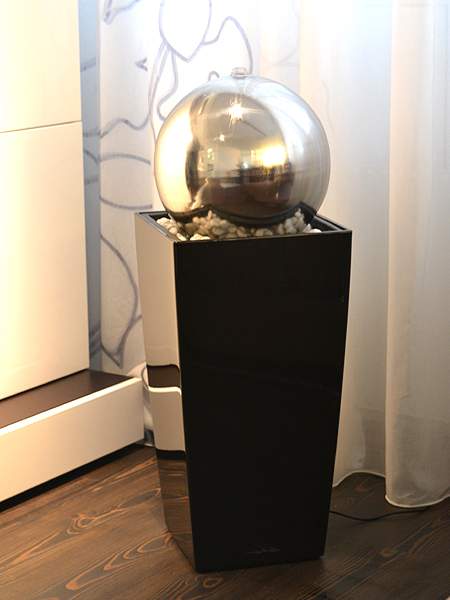 ball fountain
The spherical fountains stand out from the other fountains in many ways. On one side is hers round shape unique and stands for perfection, on the other hand there are different ways how ball fountains can be set up.
There are floating ball fountainn, where, through the use of a quality water pump, a thin film of water between the base of the ball and the ball. This lets the ball float. Meanwhile, she begins to turn permanently. The continuous rotation of the ball alone - combined with the flowing water - has a satisfying, relaxing effect.
The second possible variant is ours static spring ball fountain. Here, the water flows through a central hole and then over the ball. Ball fountains can be produced in many materials and variations. Let yourself be inspired and offer your customers impressive designs through our Zimmerbrunnen wholesale.