Decoration of stone and stainless steel
By additional decoration made of stone, gardens and outdoor areas can be even more livable and made more inviting. Through noble materials and great craftsmanship, our products have one particularly high quality. In addition, we always make sure that the material and the design complement each other. Sculptures, flower boxes and much more can be found in our range for decoration.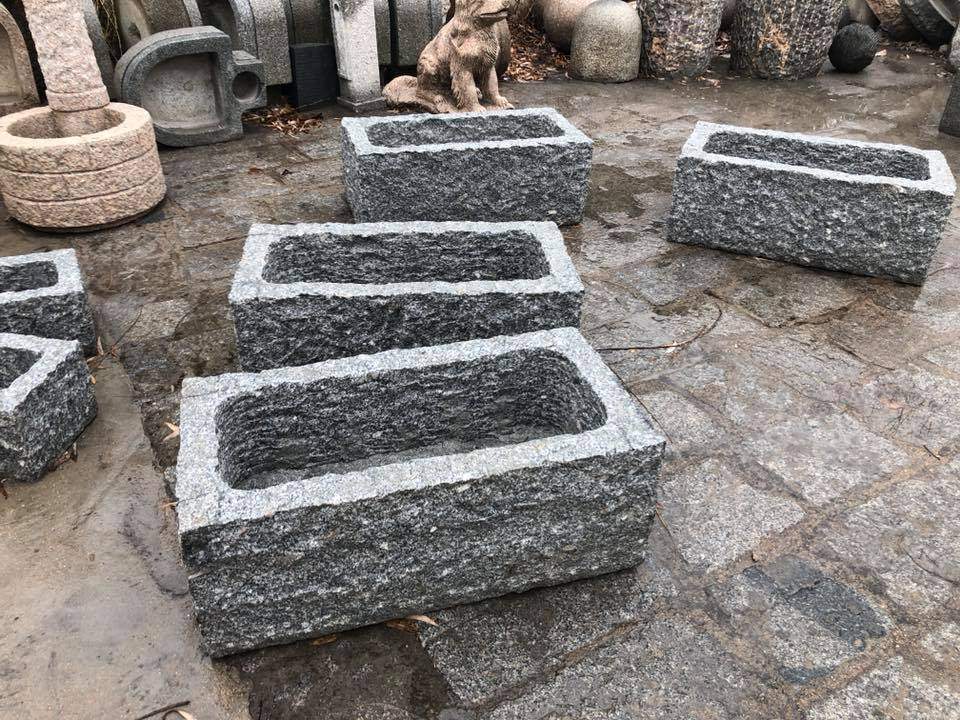 troughs
Massive natural stone troughs are used, for example, as decoration made of natural stone for gardens and terraces. This is real natural stone, usually stocky granite that can be used both inside and outside. Troughs can also be made of stainless steel or corten steel.
However, troughs are also used in wells, such as granite troughs. Here we take a specimen from our source stone range, equip the respective source stone/boulder with a hollowing out from and possibly with a drilling for a well circulation principle or as with a utility well via supply line.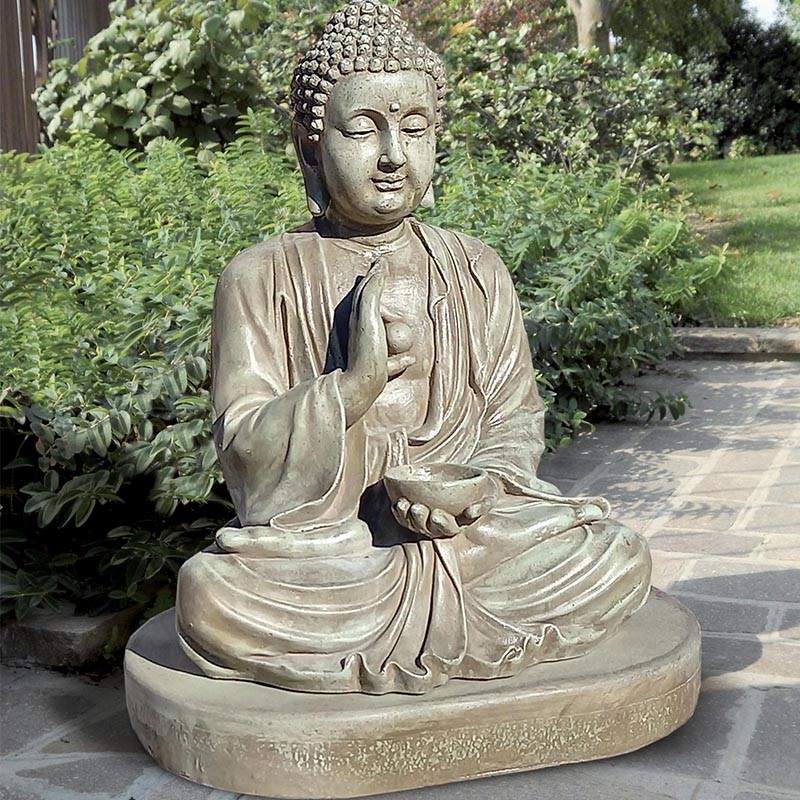 characters
Timeless figures for the garden noticeably enhance the ambience of the outdoor area. We offer figurines various materials, such as granite, terracotta, jasper and marble.
The characters are winterized and can also be used for interior design. Each character follows its own genre and fits wonderfully into the most diverse gardens. Let yourself be inspired and turn any garden with stone decoration into a true garden dream.
Bird bath – decoration made of stone with function
Being able to watch the birds in your own garden gives you a feeling of being close to nature. We offer wonderful source stone sets with built-in terraces. When the fountain is active, the terraces fill with water and generate energy natural pools of water, which are readily used by birds. These sourcestone sets come in a variety of sizes and are winterized.
In addition, we already have a number of customers who want one Enable bird baths in the classic sense can and can respond to the wishes of our customers with regard to the choice of natural stone, water volume and dimensions.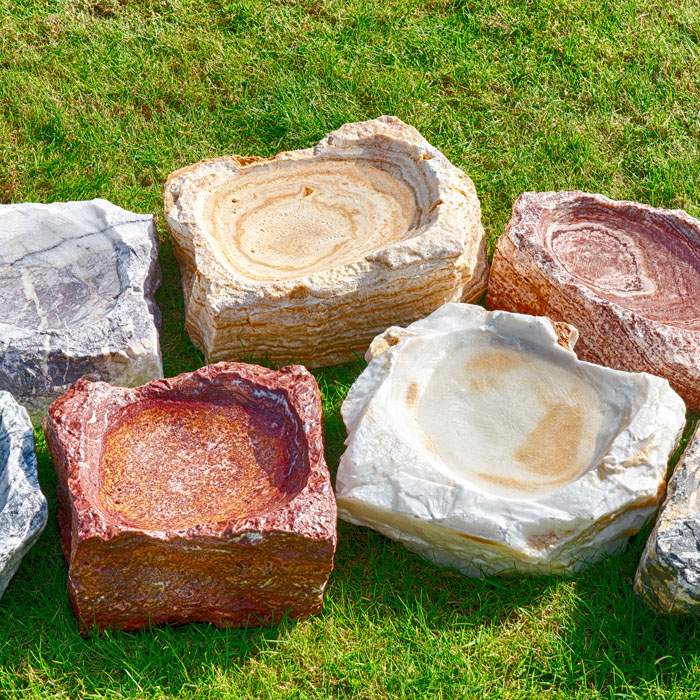 sculptures
Our sculptures are made from solid sandstone and in laborious manual work manufactured. Here you will find numerous figures of the best quality made in Italy. The products are handcrafted and patinated from natural building materials such as Carrara Marble Cement Mixture or Terracotta Imprunete. Experience the beauty and quality of our collection.
Furthermore, we still have Sculptures in marble and maybe granite in our selection. Models are usually the classic figures of the Greeks and Romans, as well as Asian sculpture.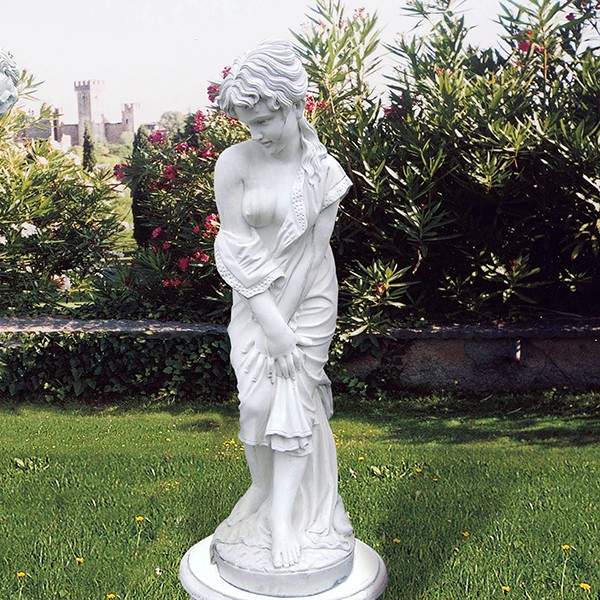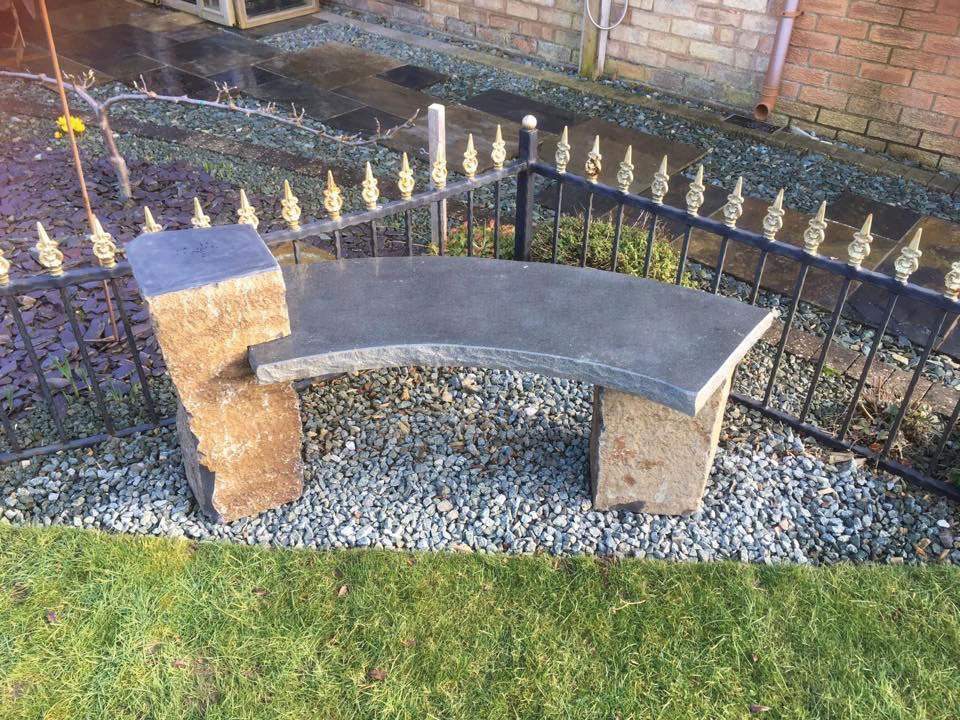 Outdoor furniture, benches and tables
We offer decorative seating and tables for gardens and patios. Only weather-resistant ones are used natural stones and materials such as stainless steel are used. Solid stone tables, antique benches and modern lounge sets made of exclusive marble can be found in our product range. Among other things, you will soon also find summer kitchens made of natural stone, corten steel and antique limestone.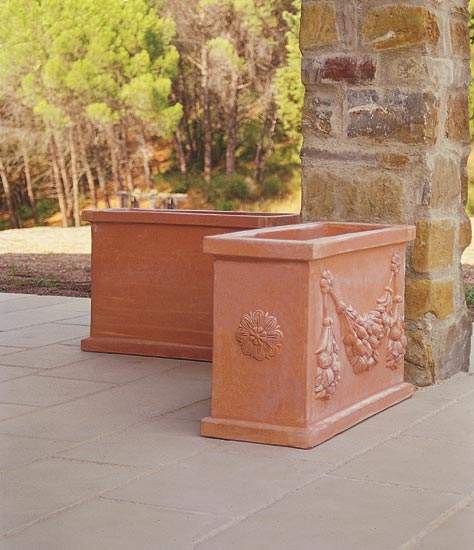 Flower boxes, planters

Our flower boxes can not only enhance your gardens aesthetically, but are also reliable and weatherproof. We offer flower boxes from both terracotta, stainless steel, corten steel, aluminum and also from Carrara marble to
Just the Terracotta models are good for the due to their nature Indoor and outdoor suitable. In addition, flower boxes can be purchased in both round and square shapes.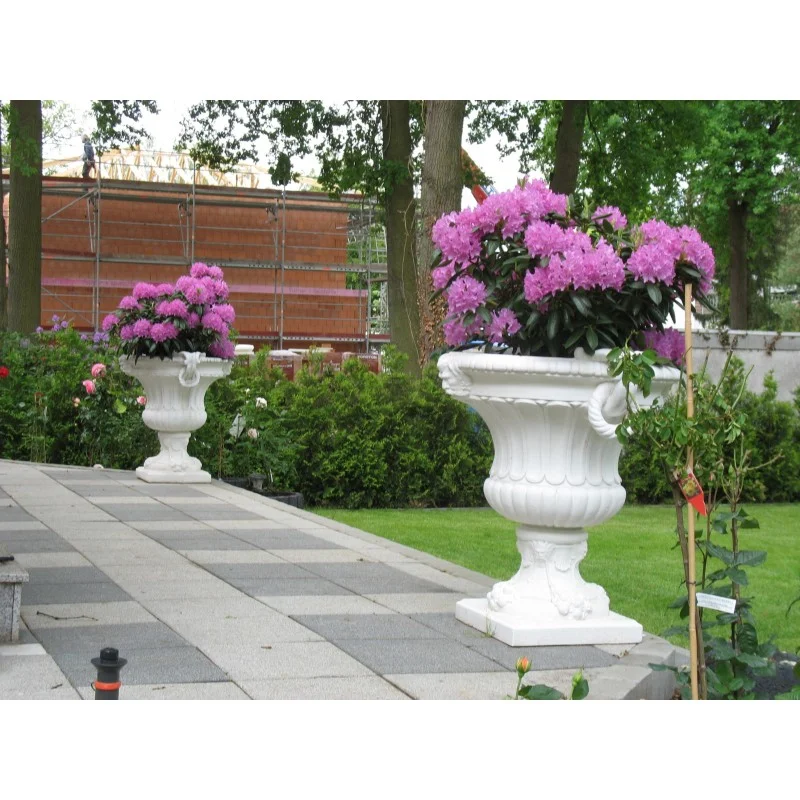 vases and pots
The extremely popular solid material terracotta is also used here. We offer vases and pots in both round and square shapes. These can be used both indoors and outdoors as terracotta, which directly out of Impruneta in Tuscany comes, is very weather resistant. However, we also offer Italian style vases and pots made of Carrara marble to