Invest in high quality accessories for fountains!
In order for a fountain to develop its powers properly, it needs more than just a place to set it up. Here we offer you a variety of well accessories in the form of high quality electronics, stylish disguises, as well as visually appealing additional modules, which noticeably enhance your fountain experience.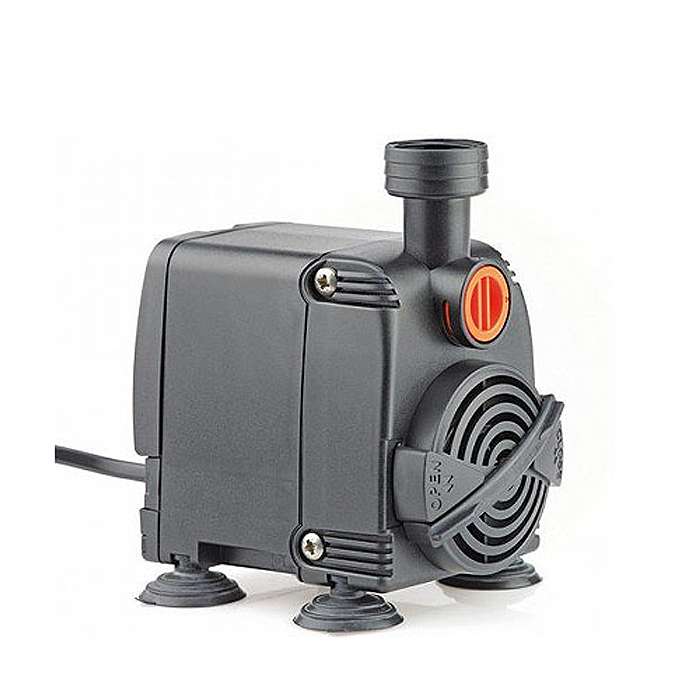 pump
So that fountains can be put into operation properly, pumps are equipped with the right performance and size essential. For several years now, we have been offering countless models of pumps for indoor and outdoor use. Our range includes different brands, such as Eden, Seliger, Eheim, Oase and Sicce. It can be used for indoor fountains, garden fountains, fountains, waterfalls and much more. In doing so, we pay close attention to the Quality, as well as on modern and innovative technology. As a result, our selected pumps are also reliable in continuous use.
We offer pumps with different delivery heads and different flow rates. Some pumps are better for fresh water, others are better for salt water. There are also different installation options. In addition, most models have one guarantee between 3 and 5 years.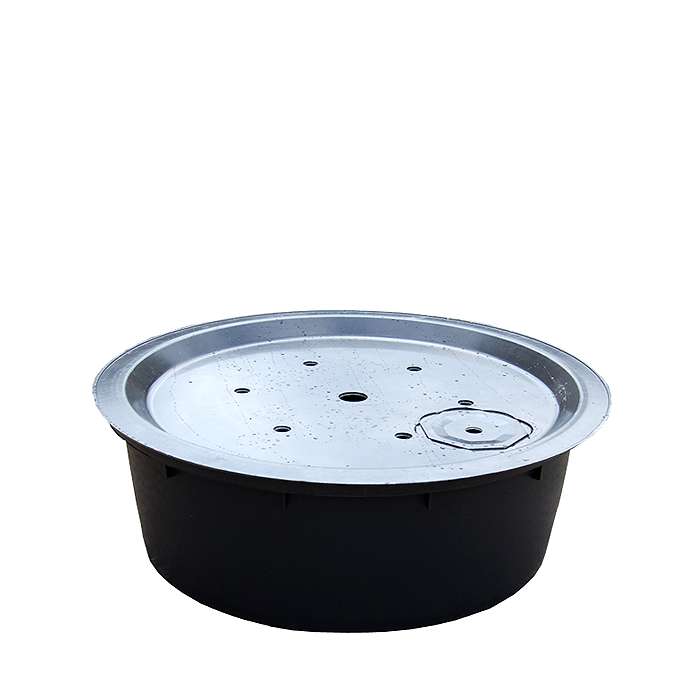 pool
Basins are essential parts of a fountain. A pool will do that intercepted water from the well and can like that returned to the pump become. Here, too, quality and stylish aesthetics respected. We offer pools in a wide variety of materials, shapes and sizes. For example, it is possible to purchase pools made of stainless steel, corten steel, glass, plastic and various types of natural stone, including granite, marble and sandstone.
You will largely made in the EU and are provided with the most important openings for the water hose and the water drain. They are not only frost-resistant, but also heat-resistant. In addition, pools can be set up flush with the floor, partially sunken or free-standing.
lighting
Immerse your fountain system in breathtaking light. Aquadivo provides a wide variety of lighting elements ready for you. Whether indoors or outdoors, many lights from our range are versatile.
We offer halogen spotlights, power LED spotlights, underwater spotlights, water feature and source lighting, as well as indirect lighting. There is also one for your perfect lighting matching accessories for extensive networking. Use Aquadivo fountain accessories to make your garden shine.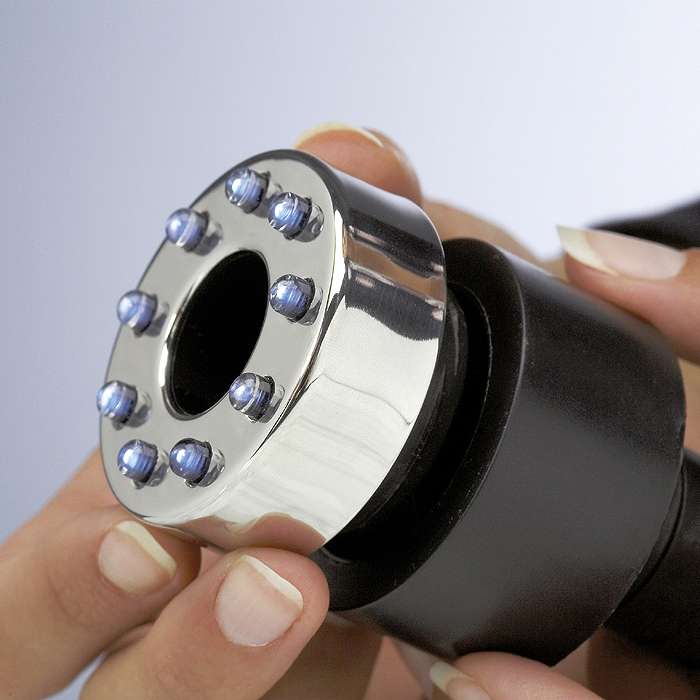 source items
We offer extra standalone source elements. These are just like wellstone wells with a vertical hole and a welded tube Mistake. There are different forms. These will be roughly in Source Columns, Source Cubes and Source Orbs assigned.
Source columns and source cubes are offered in high-quality V4A stainless steel and Corten steel. These will made in Germany. The swelling balls are available in stainless steel, corten steel, as well as in granite and terracotta. Source columns are also available in square and round versions.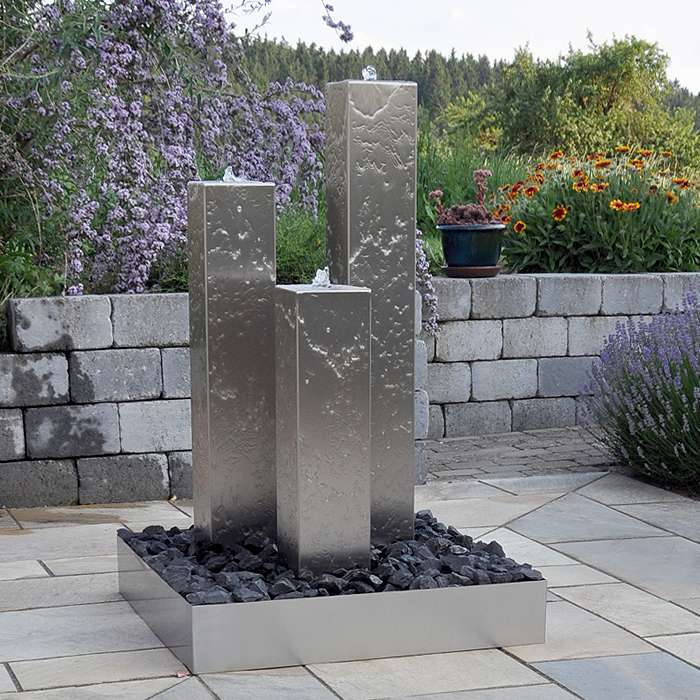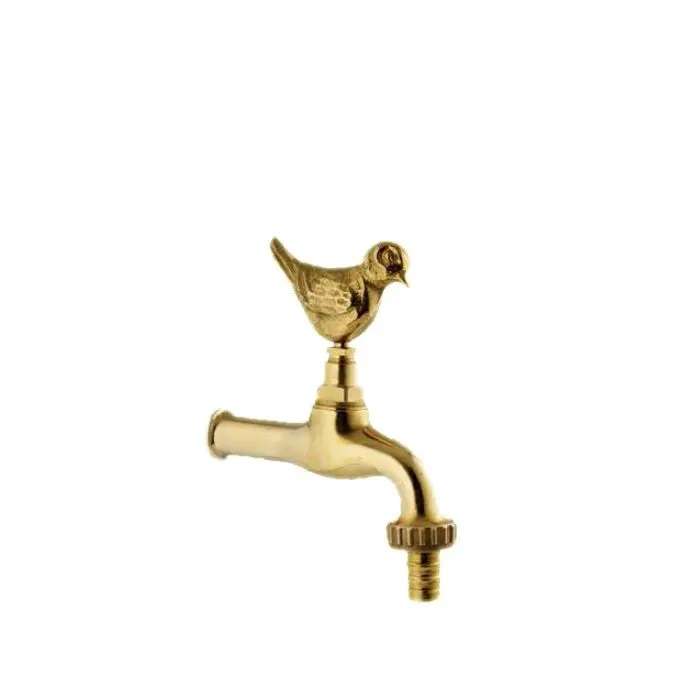 taps
Pure nostalgia, state-of-the-art technology and handwork with a love of detail - our antique faucets can combine all these properties. In addition, they are compatible with all commercially available water connections. you will be made in Italy and are in handpicked materials, such as Brass, bronze and stainless steel available.
The produced faucets come with detailed hydraulic and pneumatic tests checked. This ensures that our high-quality faucets stand out thanks to their guaranteed reliability can shine.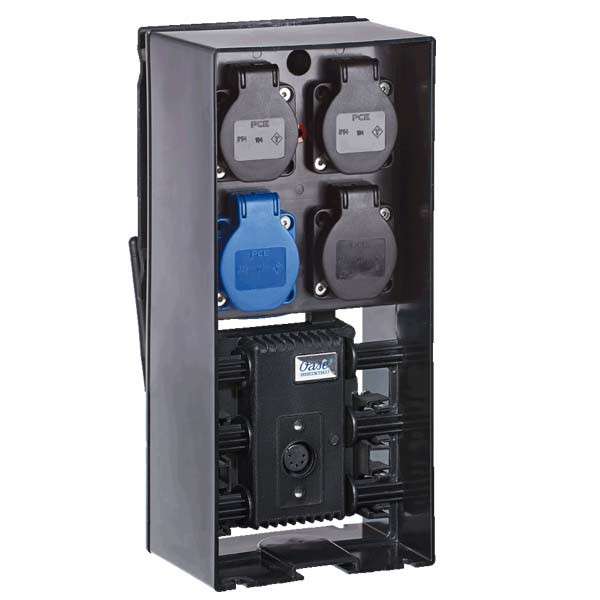 electronics
So that a fountain in his shine in full splendour can, will electronics needed. Just the pump and the associated power cable, as well as remote controls, already result in numerous electronic accessories.
We offer you a range various electronic products, such as timers, cable distributors, extension cables and much more.
grating
Gratings are available from us as fountain accessories in square, round and with the associated different sizes. These prevent small decorative stones from falling through, as well as that seepage of leaves and insects and also have high water permeability.
This way the water can stay in one for as long as possible clean condition be preserved and thus permanently promotes the quality of the fountain experience.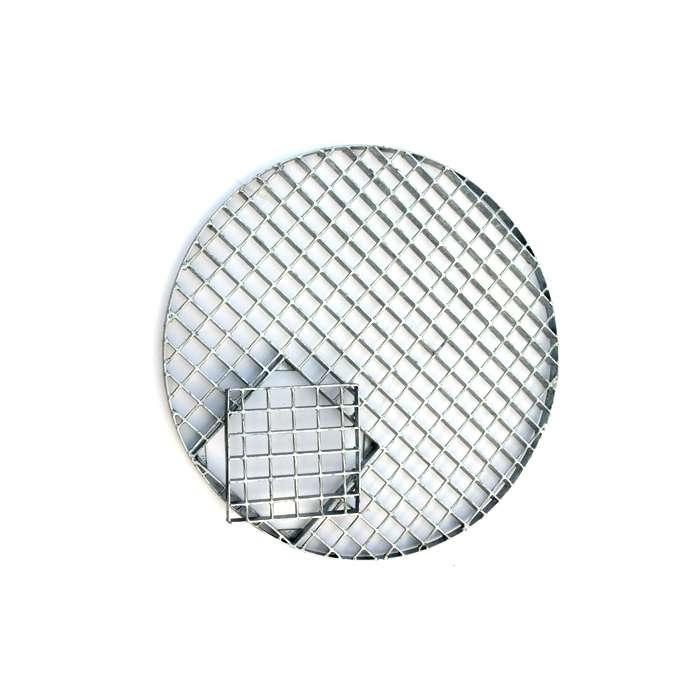 cladding
By a Corten steel or stainless steel cladding Is it possible to use GRP or PE pools, i.e. plastic pools, without having to dig them in. Due to the visually appealing disguise the fountain now blends wonderfully into the garden or on the terrace. They are offered in different sizes and different material thicknesses. Now, with fountain accessories such as stainless steel cladding, you can elegantly highlight the outdoor areas of your customers.