Stainless steel fountain for the garden: stylish garden design for your customers

Imposing, timeless and elegant: stainless steel fountains are a breathtaking highlight for every garden. Whether elegant and simple or artfully designed - they give the outdoor area a special touch. The noble stainless steel fountain for the garden is not only visually appealing, but also promises a fascinating water feature that calms and relaxes. Whether as an eye-catcher on the terrace or as the center of a garden - this fountain will delight every customer. The stainless steel fountain fits effortlessly into any garden design and offers the perfect combination of modern design and natural beauty. With its long-lasting and corrosion-resistant surface The stainless steel fountain is also perfect for outdoor use suitable.
Customers will easy care and maintenance appreciate. Discover our high-quality stainless steel fountains now and fulfill your customers' very personal garden dreams. This timelessly beautiful fountain will certainly become the centerpiece of the garden and a place of relaxation and peace. Give the gift of stimulating moments and let your customers experience the magic of a stainless steel fountain.
Why stainless steel fountains are a good choice.
Stainless steel fountains are ideal for garden design for a variety of reasons. They are aesthetically pleasing and add a touch of elegance to any garden. Furthermore, they are durable and can last for years without rusting or becoming damaged. After all, they are easy-care and require minimal maintenance.
Additionally, stainless steel fountains are available in various sizes and designs, so you are sure to find the perfect fountain to suit your customers' needs and preferences. Integrate stainless steel fountains into your garden design and offer your customers a stylish and attractive environment.
Different types of stainless steel fountains for different garden sizes.
Stainless steel garden fountains are available in different sizes to suit different garden sizes. For smaller gardens or terraces there are compact Stainless steel fountains that save space while still creating an elegant atmosphere. These fountains can be placed on a table or small area and are ideal for customers who want a touch of luxury in a limited space.
For larger gardens, larger stainless steel fountains are available as a central element serve. These fountains make the garden an impressive and relaxing place. For every garden there is certainly a stainless steel fountain that fits perfectly and offers your customers a stylish garden design.
How to Install and Maintain a Stainless Steel Garden Fountain
Installing and maintaining a stainless steel fountain is relatively easy and requires only basic knowledge and tools. First you need to choose the location for the fountain. Make sure, that the ground stable is and enough space for the fountain. Then dig a hole large enough to hold the well. Make sure the fountain is on one flat surface stands to prevent it from tipping over.
Once the fountain is installed, you will need to perform regular maintenance to ensure it is working properly. Clean the fountain regularly to prevent buildup and blockages. Additionally, check the pump and other components to ensure they are working properly. If necessary, you can also replace the water in the fountain to ensure optimal water quality.
By showing your customers how to install and maintain a stainless steel fountain, you not only provide them with a stylish garden design, but also the opportunity to care for and enjoy their garden.
Top designs of stainless steel fountains for different garden themes
Stainless steel fountains are available in a variety of designs to suit different garden themes. If your customers have a modern and minimalist garden, you can recommend them a simple stainless steel fountain with clean lines and a smooth surface. This fountain fits seamlessly into the modern design and gives the garden an elegant touch.
For customers who prefer a natural and rustic garden, you can choose a stainless steel fountain with a Patina cladding recommend. It fits perfectly into a garden with plants, flowers and wooden elements.
If your customers prefer a Mediterranean or Asian garden style, stainless steel fountains with a decorative water feature are recommended. These fountains have ornate decorations and provide a calming and relaxing atmosphere. They go well with gardens with exotic plants, stones and bamboo elements.
By showing your customers different designs of stainless steel fountains for different garden themes, you can help them design their garden in style and create a unique atmosphere.
Enhance the ambience with lighting and landscaping around stainless steel fountains
To further enhance the ambience around stainless steel fountains, you can use lighting and landscaping. Through the strategic placement of garden lights highlight the fountain at night and create an atmospheric atmosphere. Use warm, dim lighting to create a cozy and inviting environment.
In addition, you can Landscaping around the stainless steel fountain to use, to create a harmonious and aesthetically pleasing environment. By combining lighting and landscaping, you can make the stainless steel fountain a central element in the garden design and create an inviting and relaxing environment for your customers.
Order high-quality stainless steel fountains for the garden from Aquadivo.
If you are looking for exclusive stainless steel fountains for the garden, then you have come to the right place at Aquadivo. Aquadivo offers a wide selection that will add an elegant touch to your garden design. Our stainless steel fountains are made of stainless steel and are durable and easy to care for. Order your stainless steel fountains from Aquadivo today Impress your customers with stylish design options.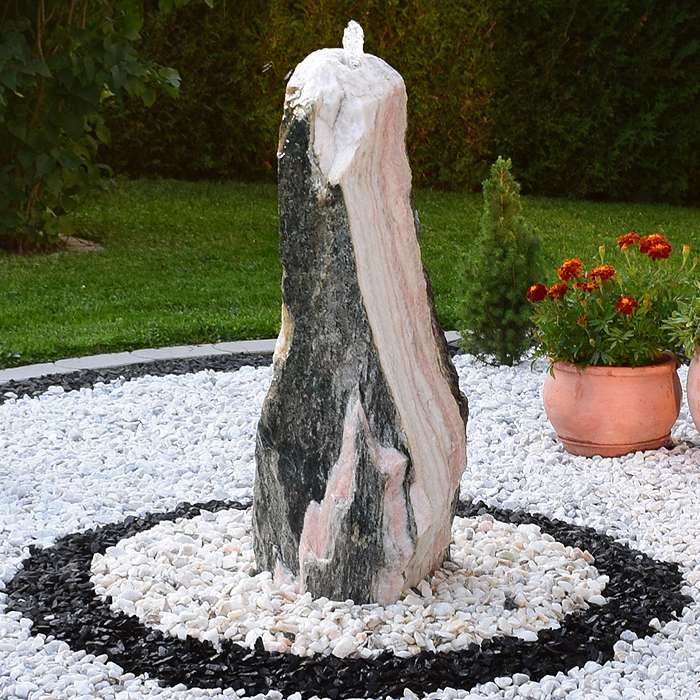 Item number: 33
Available height:
Shape: ball fountain
more info

Item number: 15
Available height:
Shape: round columns
more info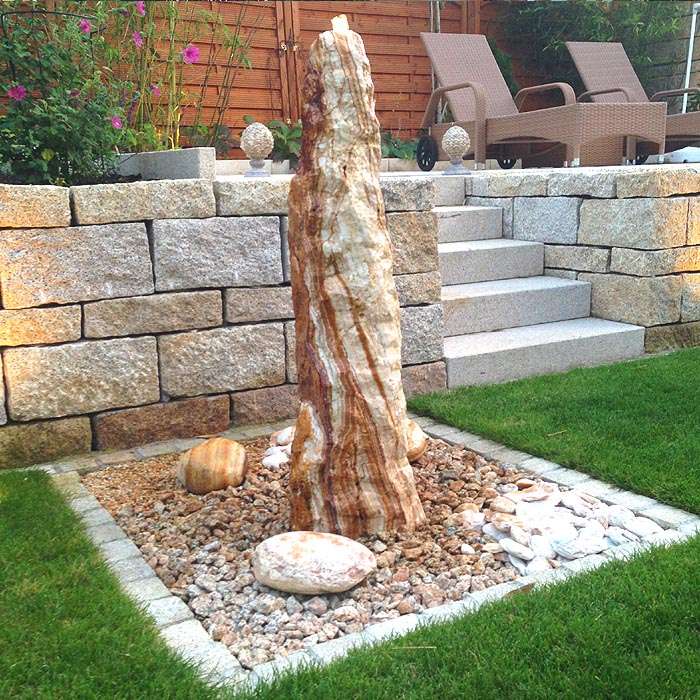 Item number: 31
Available height:
Shape: rectangular columns
more info

Item number: 02
Available height:
Shape: rectangular column with ball
more info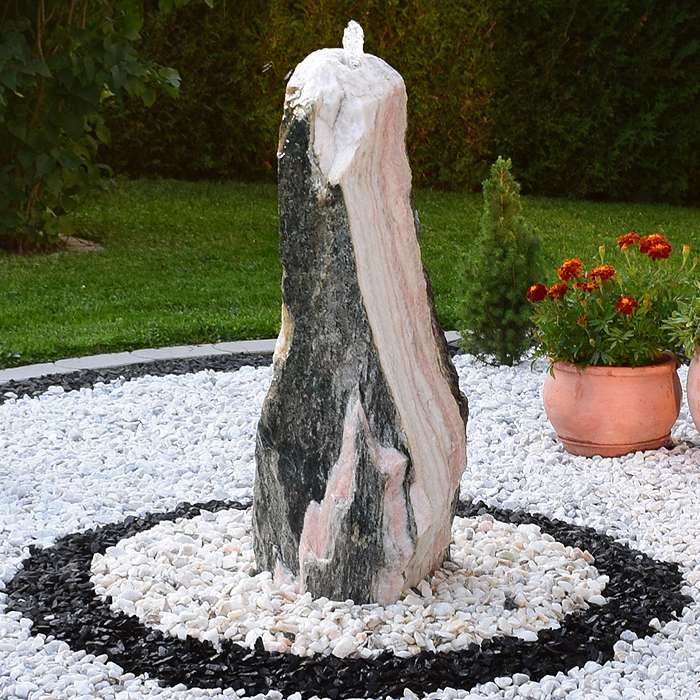 Item number: 33
Available height:
Shape: round column with ball
more info

Item number: 15
Available height:
Shape: rectangular column with cube
more info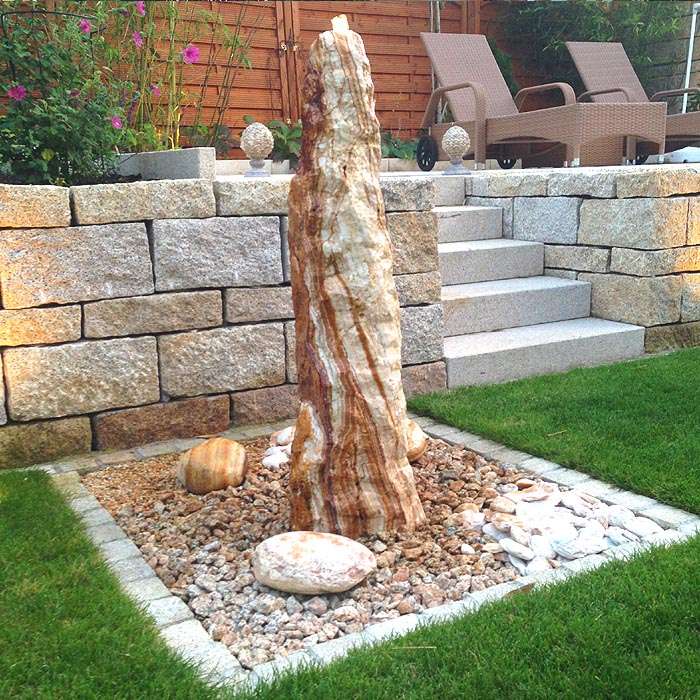 Item number: 31
Available height:
Shape: water walls
more info

Item number: 02
Available height:
Shape: source cube
more info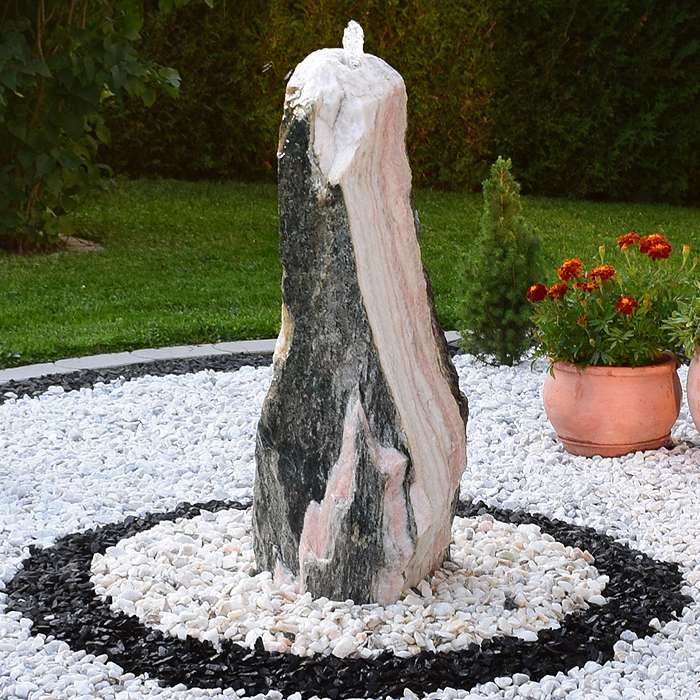 Item number: 33
Available height:
Shape: rectangular column with stone ball
more info

Item number: 15
Available height:
Shape: rectangular column + granite cube
more info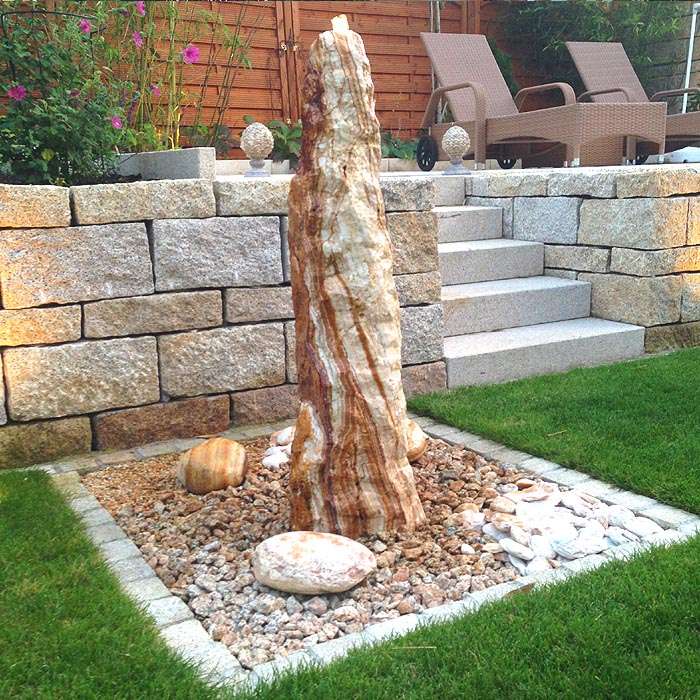 Item number: 31
Available height:
Shape: waterfalls
more info

Item number: 02
Available height:
Origin:
more info